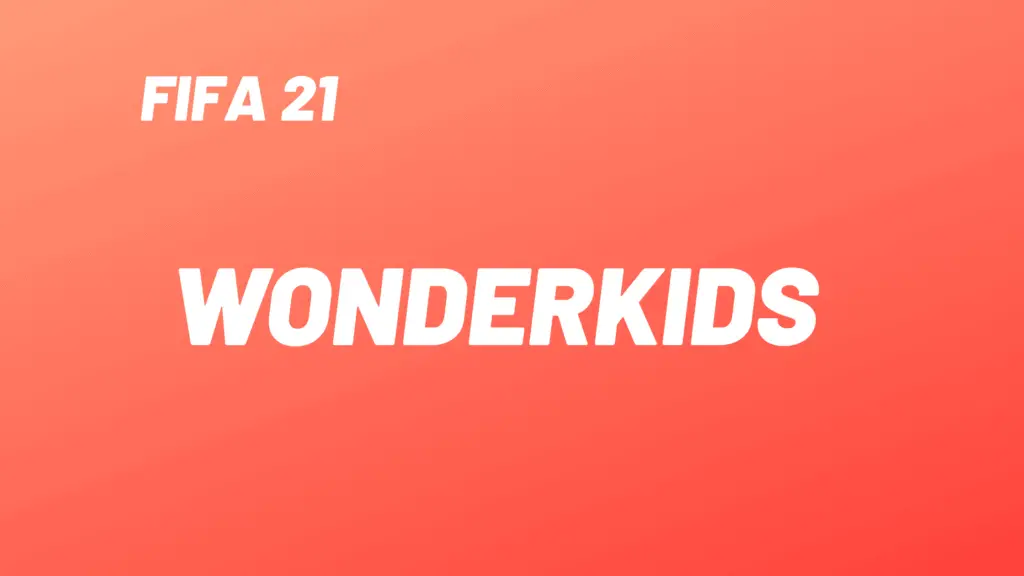 FIFA 21 Wonderkids – Best Young Players with High Potential
FIFA 21 is here and Career Mode addicts the world over rejoice. Presumably. It's still early days so the jury is out on whether this year's instalment brings enough to the table for those of us who don't touch FUT or Volta.
Regardless of which team you choose to manage, you'll undoubtedly be on the lookout for ways to improve your squad over the long term. One of the best ways to do that is young players with high potential, which brings you to our coveted lists of FIFA 21 Wonderkids.
FIFA 21 Best Young Players by Position
Here we go again. Served up for you on a silver platter, the hottest wonderkids FIFA 21 has to offer. We should clarify at this point that wonderkids are high potential players aged 21 or under.
Once again we've gone really deep with this, fifty names for each position. Not only does that mean you'll get more variety than your standard top 10 list, but it's also a bit more accommodating if you're on a limited budget.