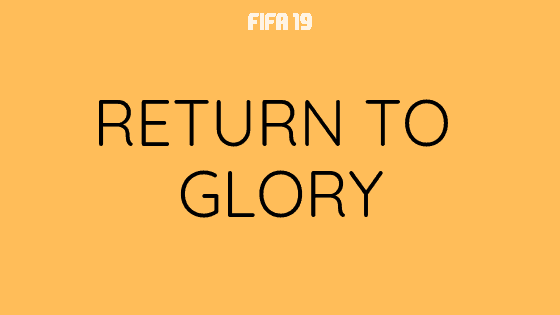 What is a Return to Glory?
A 'Return to Glory' career mode basically involves taking a team that were once successful in some sense, but have fallen away and failed to compete more recently. We've tried to include a nice mix of teams in this list, some are languishing in the lower tiers of their domestic leagues while others are just missing the silverware.
AC Milan
Playing at the San Siro in the iconic kit of the Rossoneri should be enough to get you excited about a return to glory with Milan. They've spent all but two seasons of their existence in the Italian top flight and are the joint-second most successful side. During the 20th Century they picked up an impressive 16 league titles (18 all time), including a period of dominance in the 1990s. They can also boast seven UEFA Cup/Champions League titles. Their most recent league triumph was in 2011 but you'll have to go back to 2007 for their last European title. A major factor in Milan's decline since then is the Calciopoli scandal, which handed the initiative to their rivals, Inter Milan. Their platform for success should be all the promising talent in their squad. Donnarumma, Romagnoli, Cutrone, Paqueta and Kessie are some of the best – not forgetting all of the established talent they have.
Ajax
The most successful club in the Netherlands, with a history of producing some of the best Dutch talent. Ajax have an outstanding 33 Eredivisie titles, 18 KNVB cups and a handful of European honours. At the start of this decade, Ajax enjoyed four consecutive league titles but haven't lifted the Eredivisie since 2014. Most disappointingly, their last European trophy came in 1995. Even with the impending departure of Frenkie de Jong, their roster is packed with young talent. De Ligt, Ziyech, Neres, Dolberg and Onana, to just name a few. With this squad, it's not unreasonable to be aiming for domestic dominance and much stronger campaigns in Europe.
Real Betis
It's not unfair to say that Betis are the less successful club from the city of Seville. Although they are well supported, they've ben incredibly inconsistent and only gained promotion back to La Liga in the last few years. They have a single La Liga title to their name back in 1935 and two Copa del Rey trophies, the most recent of which was in 2005. No major honours in Europe but they start the 2018-19 season in the Europa League – an ideal springboard for success. In Lopez, Bartra, Carvalho and Sanabria, they have a strong spine that you can build around. Given the strength of Barcelona, Real Madrid and Atletico Madrid, this one won't be easy.
St. Etienne
If you're not that familiar with French football, you might be surprised to learn that ASSE have won a record ten Ligue 1 titles. They've also picked up the Coupe de France on six occasions. However, they've not succeeded in either of these competitions for almost forty years. It's also worth pointing out that they've never really made their mark on the European stage. Their strong rivalry with Olympique Lyonnais adds another dimension to this Return to Glory contender. St-Etienne have a reasonable, if unspectacular squad – which only makes the prospect of challenging the financial might of PSG more interesting.
Tottenham Hotspur
Given the strength of their squad and the fact that they've been an ever-present in the Premier League, might make them an odd contender for a return to glory save, but bear with us. They last won the league in 1961, haven't seen any real success in Europe since the 80s and last lifted the FA Cup in 1991. Their most recent piece of silverware was the English Football League Cup in 2008. We discuss their squad in more detail here, but it's full of talent. The challenge is to keep the likes of Kane and Alli, but add real quality in a few weak spots. Spurs represent a great option if you just want to win trophies, without the hassle of gaining back to back promotions.
TSV 1860 Munich
Currently in the third tier of German football and they've even had to move out of the Olympiastadion to a smaller stadium because of this. They won the DFB-Pokal equivalent in the 1940s, adding a second in the 60s. During this decade they gained promotion to the Bundesliga ahead of Bayern Munich. They lifted the trophy in 1966, again ahead of Bayern. Since then they've bounced up and down the German divisions, hampered by long standing financial issues. Although the squad is not packed with quality, there are some players with reasonable growth potential. Lorenz and Lacazette are two players that you should definitely be building a team around. For a third tier team, their kits are pretty nice too – always a bonus for a return to glory save.