Last Updated on
FIFA 19 Wonderkids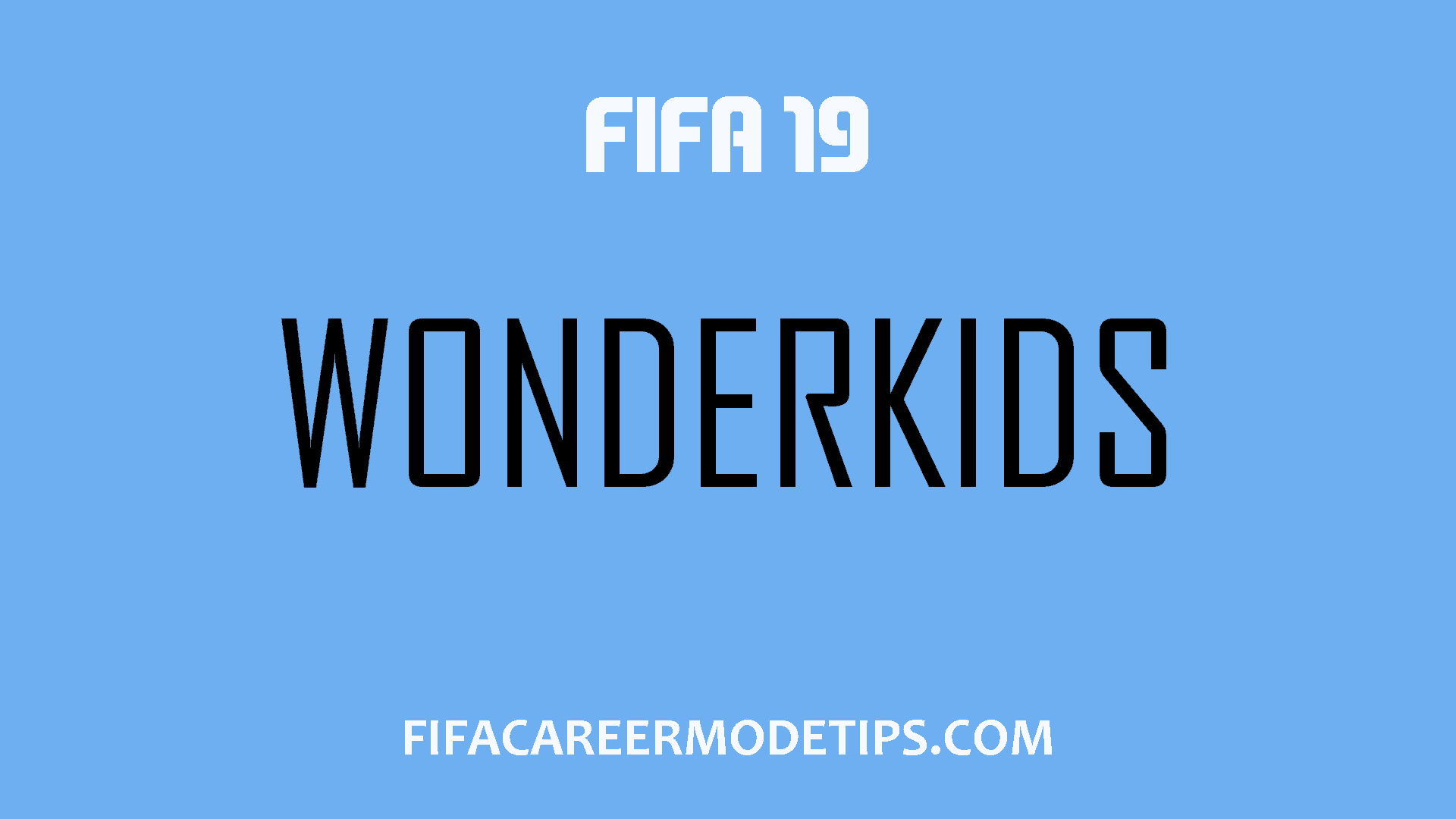 Young Players with High Potential
During the course of any career mode in FIFA 19, you'll have to make transfers that can have an instant impact on your squad. However, that doesn't mean you can't start thinking about the future. Signing young players with high potential is one of the best ways to build a successful legacy at a club. Not only does it ensure that you'll have a stronger squad in future without the need to spend big, it also stops your rivals from snapping up the hottest talent. It's also a great way to make huge profits in the transfer market (if that's how you want to play the game) by grabbing bargain players and selling them on once they're world beaters.
Once you've signed them, you could play them straight away (risky if their overall rating is low), train them up to improve their attributes or send them out on loan for gametime. The choice is yours, Mr Manager.
FIFA 19 Wonderkids by Position
Just like we did for FIFA 18, we've scoured the FIFA 19 player database and picked out the hottest wonderkids* in each position. There is some serious talent within these lists, over 200 players for you to choose from. As in previous years, you'll recognise some of the names but some will undoubtedly be new. Don't forget, not all of these players will be available for transfer in the 2018-2019 season.
Goalkeepers
Centre Backs
Wing Backs
Full Backs
*There's no strict definition for 'wonderkid', but here we'll use it to mean players aged 21 or under, with potential of 80 or over. By default all of these players will be marked as 'Has Potential to be Special', 'An Exciting Prospect' or 'Showing Great Potential'.