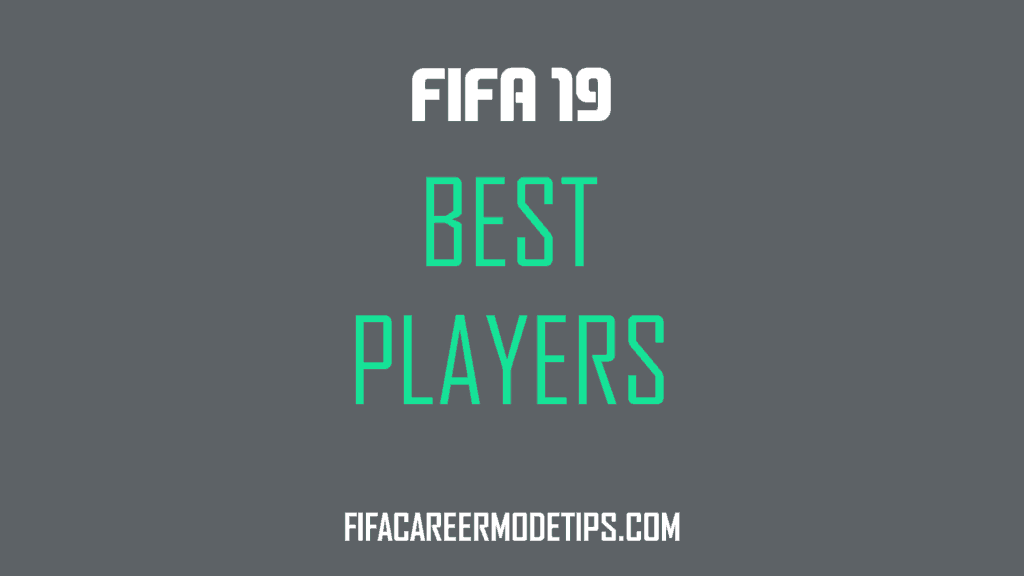 Sometimes when you're building a squad in career mode, you're looking for something very specific. Whether you're looking for players with the highest particular stats, or ones that possess specific traits, we've got lists of best players FIFA 19. If there's a particular trait or player type you'd like to see, let us know!
Getting pushed off the ball constantly is incredibly irritating, which doesn't happen as often to strong players. Check out our recommended players that have a high strength attribute.
Although it's not quite as overpowered as in recent editions, pace is still a huge part of the game. Pace is useful at both ends of the pitch, so we've uncovered 50 players who have bags of it.
Even if you're competent at executing skill moves in FIFA 19, you need the best players to be able to pull off the most effective and show stopping moves!
Many managers tend to avoid players with low or even medium work rates in career mode. To make this process faster for you, we've drawn up a list of the best players that won't stop running.
Wonderkids are what we loosely define as players under the age of 21 with potential of 80 or above. Given their huge growth potential, they really are some of the best players to sign in career mode.
While it's not guaranteed that you'll be awarded a free kick in any given match, when that time comes you need a dead ball specialist. Our list provides 50 options, detailing all their stats and whether they are more suited to curved or power free kicks.
Throw ins are criminally underused by FIFA players. If you recruit a player with the giant throw in trait, you've got another way to get a ball into the box and cause the opposition defence problems.
A slightly unusual roundup, but something we'd like to do more often. This list provides a handful of strikers whose attributes are better than their overall rating would suggest. Are these the best strikers FIFA 19 has to offer? Not quite, but they're great alternatives.