Last Updated on
Career Mode Challenges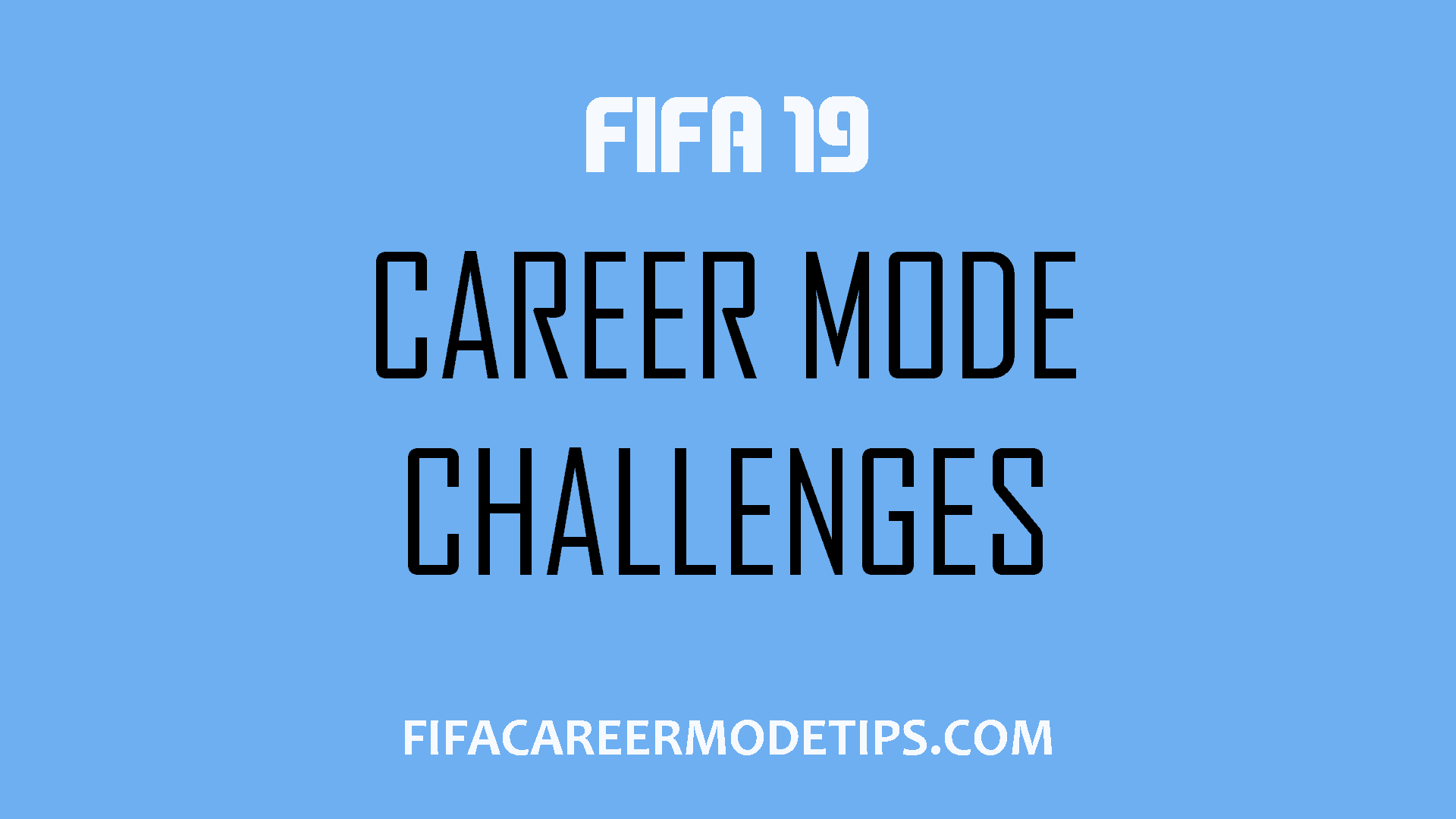 It happens to all of us. About halfway through the annual cycle of FIFA, career mode starts to get a little boring. The new features don't feel that new anymore, the same player transfers keep happening and you've already won a quadruple.
My solution to this conundrum over the years has been to set myself challenges. Whether playing on my own or competiting against friends, this has always managed to add another dimension to career mode.
Personally, I hope that EA develops a career challenge mode at some point. They wouldn't even need to be exhaustively long, 10 games to save a club from relegation for example. How about managing a difficult run of fixtures with injuries to some key players? In my opinion, this would be a great addition to FIFA.
Challenges
Here's the list of career mode challenges for you. To keep things tidy they're all on separate pages. I wanted to be able to expand on each one with proper rules and optional extras, it would have been too messy to have everything on one page. I will be adding to this list over time.
Probably the most popular career mode challenge, a lot of fun if you enjoy scouting.
One of my favourites. A great way to mix things up and use new players.
Transform the fortunes of a lowly international side, through scouting and training.
Avoid players from the EU or use exclusively British players.
Dominate Major League Soccer with an ageing squad.
Ascend four leagues filled with the best clubs in the game, using a one star rated club.
Can you still win by playing ugly? Flexible and a lot of fun.
A horrific series of injuries across your team stretches your squad depth to the limit and forces you to improvise.