FIFA 18 Wonderkids: Full Backs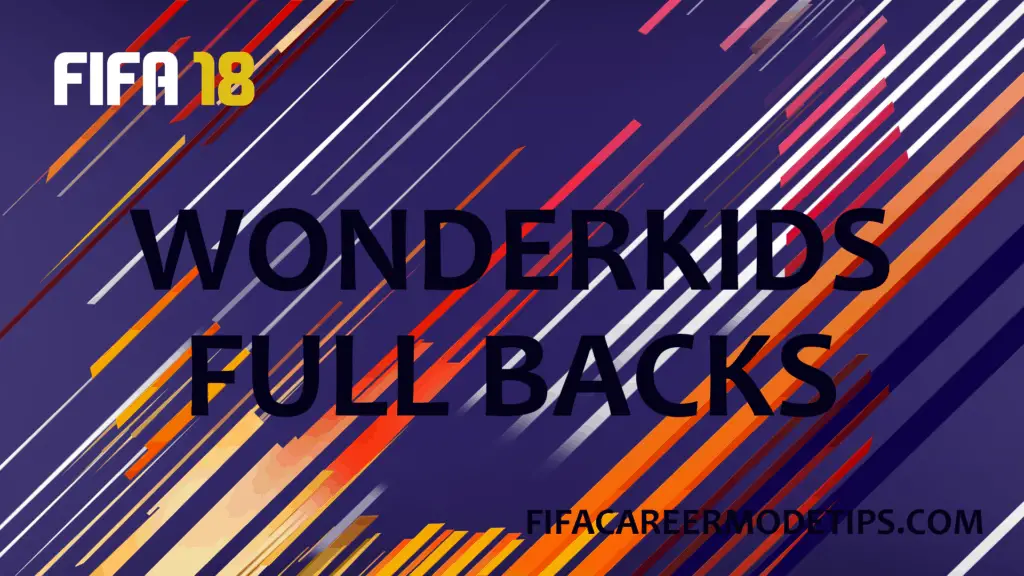 Full Backs
This position has certainly received a lot more interest in the last few seasons. Mainly because of a widespread tactical switch from a purely defensive player to someone who can overlap their winger and get involved in attacks. Whether it's this that has you searching for a new full back or the fact that conceding too many crosses can often cost you games, our list has you covered.
25. Toni Lato
The Valencia left back can actually play anywhere on the left side of the pitch. Even if you leave him at left back, his speed, stamina and crossing ability make him a great marauding option. Will start out at 74 overall but can reach 83.
24. Davide Calabria
This guy has pretty decent stats all round. If I had to pick highlights I would say his ability to get down the flank and send curved crosses into the box. He's rated 73 overall but is still only 20 so has the potential to hit 83 within a few years.
23. Nordi Mukiele
A hardworking and physical right back, Mukiele has great pace and enough stamina to keep going all game. He can also play at centre back, he's 6'1″ so will be able to compete for headers. His defending stats aren't out of this world but he's only 72 overall, I'd expect them to have increased a lot by the time he reaches his 83 potential. Unavailable at the start but he'll still only be 20 by the time you go to buy him.
22. Clement Michelin
Michelin can play either in his right sided full back position or at right midfield. He has excellent passing stats for a defender and the kind of solid dribbling and crossing stats you're hoping for in a full back. His defensive attributes will see the most growth as he develops from a 71 rated youngster into a 83 rated world beater. Toulouse won't let him go straight away so consider one of the other options on this page or bide your time.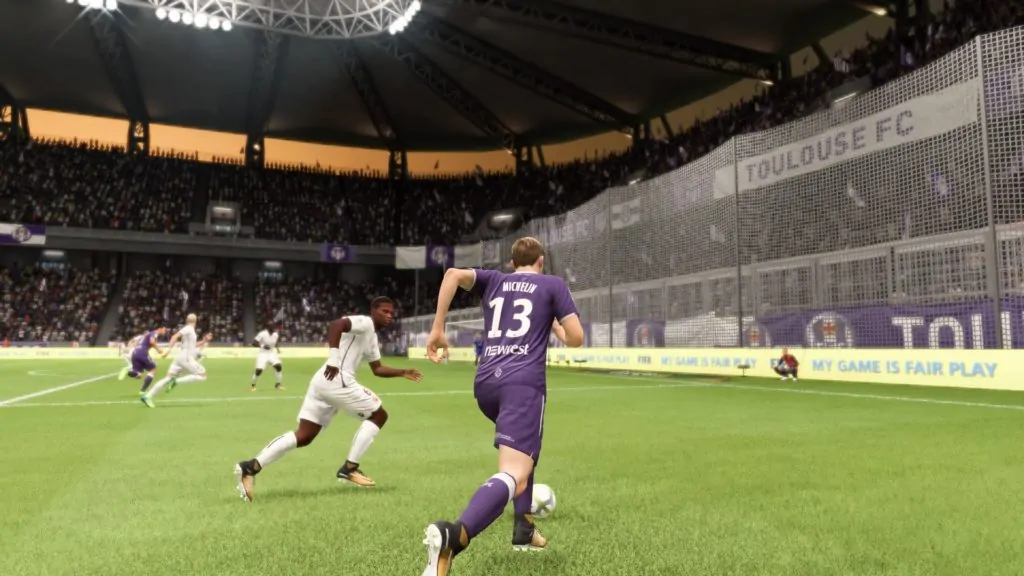 21. Diogo Dalot
If you need a pair of full backs to cover the occasional game and aren't too worried about their initial rating, #21 and #20 are going to interest you. Dalot's stats look quite underwhelming to begin with but train him regularly and he'll be competing for a starting spot in no time. I would focus this on his defending, ball control/dribbling and crossing. He already has a pretty decent shot power so why not train him on long shots too? He can become a 83 rated right back one day but starts out at only 68 – potential bargain.
20. Carmine Setola
The Cesena left back has the same awesome potential as Dalot but starts out even lower at 63. It will take a few years to get him there, but with regular training you can at least make him reliable. There's nothing worse than losing games because of young players with poor stats.
19. Aaron Martin Caricol
Certainly not the paciest of all the full backs in this list but it's not the end of the world. His defending stats are higher than you would expect for a left back with a 76 rating and they'll be even higher by the time he reaches his 84 potential. If he does interest you, it's worth me pointing out that I couldn't find him by searching his name so search for Espanyol players instead.
18. Odriozola
Pace, tackling and crossing – everything you'd want in a promising right back. He's at the older end of our 'wonderkid' definition but can still grow by 10 points into an 84 rating.
17. Marin
Very similar individual stats to Odriozola, he's also got 84 potential but starts out slightly lower at 73. Marin is a left back however, who can also play at wing back.
16. Lukas Klostermann
This guy is quite tall for a right back, measuring in at 6'2″. But that can used to your advantage with his great jumping ability and potential to be good at heading the ball. Surprisingly for a man of his height, he's pretty speedy. His acceleration is 83 but his sprint speed is 89 – so when he reaches top speed he's hard to catch. Get him for a relatively small transfer fee while he is 72 overall and watch him develop into an 84 rated powerhouse.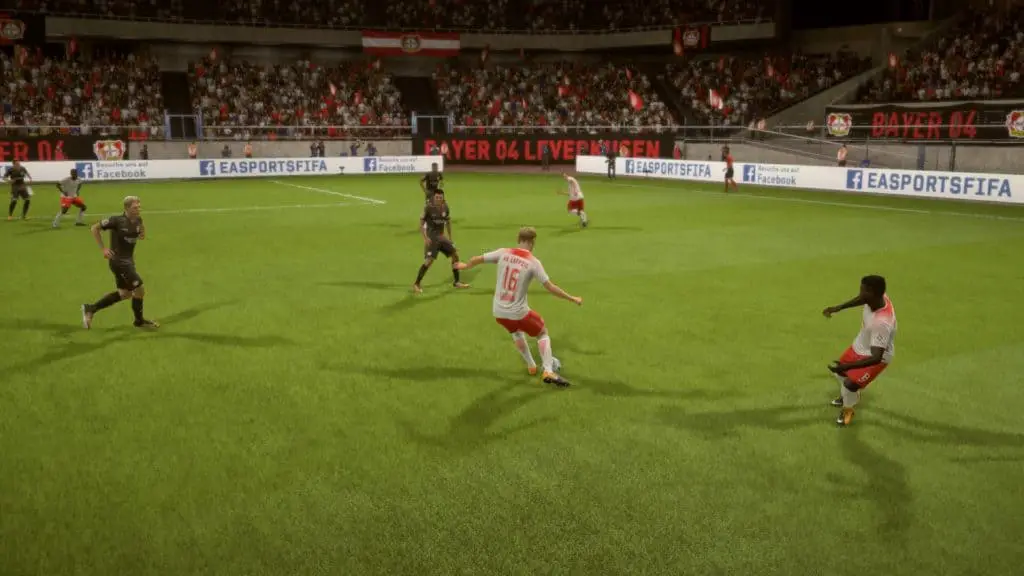 15. Fabricio Bustos
Compared to Klostermann, Bustos is tiny at 5'6″. However that does mean that he is lightning fast, 85 acceleration is enough to catch most players out. His 87 stamina rating means that he can keep raiding down the flanks (or chasing back) all match without tiring. Another of the full backs on this list who have the potential to reach 84 overall, he starts out at 72. His versatility might also be useful, he can play on the right side of midfield as well as at left back.
14. David Carmona
Carmona shares some similarities with Bustos, namely his short stature, pace, stamina and ability to play anywhere on the right. Could reach 84 eventually despite starting out at 70. To get him there you're going to want to do a fair amount of training, his 59 marking needs work for sure.
13. Felix Passlack
Just like Bustos, Passlack can also play at left back. Although he perhaps represents a safer option thanks to his 4* weak foot ability. Needs to work on his defending if he is to reach his 84 potential but has a foundation of solid physical stats to build on. For a 69 rated defender he shows promise with free kicks so maybe devote some training sessions to that? On loan at Hoffenheim from Borussia Dortmund.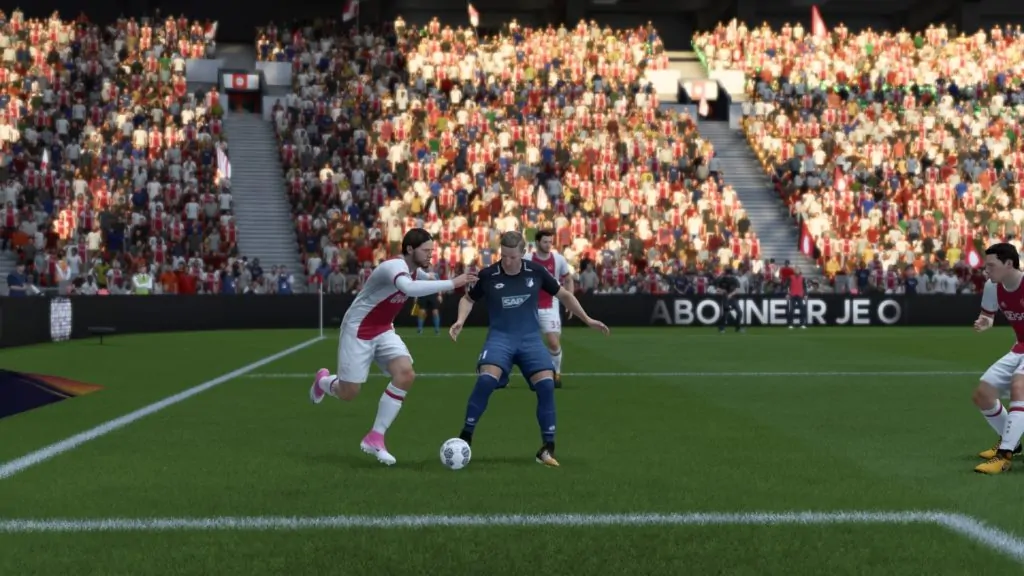 12. Rico Henry
Comfortable anywhere on the left (including wing back) and easily the fastest of all the full backs on this list. He is only 68 so I'll cut him some slack but once he makes it to the byline or gets into the box, neither his crossing nor his shooting are particularly good. It's worth training those attacking attributes so he is more useful on his frequent runs forward. Even if you only focus on defending, a left back with 90 sprint speed and 84 potential is still a worthwhile purchase. Sorry to get your hopes up but you can't buy him straight away.
11. Blas Riveros
Riveros has all the key attributes you're looking for in an attacking full back but his defensive qualities need work if he is to reach his 84 potential. The 68 rated left back is still only 19 so has plenty of time to improve.
10. Gian-Luca Itter
This German teenager's stats look relatively unimpressive to start with, even if they are quite well balanced. Given quite a low rating of 64 overall but should be able to max out his 84 potential in his early twenties.
9. Theo Hernandez
You'll have to wait if you want to take Real Madrid's recent signing away from them. He is a very well rounded left back though, even at 75 overall. He might be slightly higher than that by the time you manage to sign him but he can still reach 85 overall. Just don't ask him to do kickups.
8. Kieran Tierney
His profile shows that he can also play in central defence but his height and lack of strength mean you should really leave him at left back. The Celtic man is rated 74 at present but with a potential of 85 can become one of the best full backs in the world. If you like pacey full backs with good stamina and crossing, he's a great shout.
7. Pablo Maffeo Becerra
Another player on this list who is comfortable anywhere on his native flank, which in this case is the right. His 85 potential will be the reason you buy him, even if his stats are a bit of a mixed bag while he is rated at 72. Excellent pace but poor stamina. Good at tackling but bad at intercepting the ball. Currently on loan at Girona from Manchester City.
6. Marcelo Saracchi
The left-sided full back/wing back has pretty good stats for a 70 rated defender. His attacking ability is worth highlighting, he possesses unusually good positioning and shooting ability for a full back. Not available right away but his 85 potential makes him worth the wait in my opinion.
5. Trent Alexander-Arnold
The young right back has been handed the occasional appearance by Jurgen Klopp and most recently caught the eyes with a sublime free kick against Hoffenheim. Thankfully this is well represented in the game as he has 74 FK accuracy and 73 curve, not bad at all for a 69 rated player. The rest of his attributes are pretty solid too although his defensive skills could use the most work. Hi 85 potential is good incentive to give him regular gametime, and his ability to also play at right and central midfield make it more likely that you will.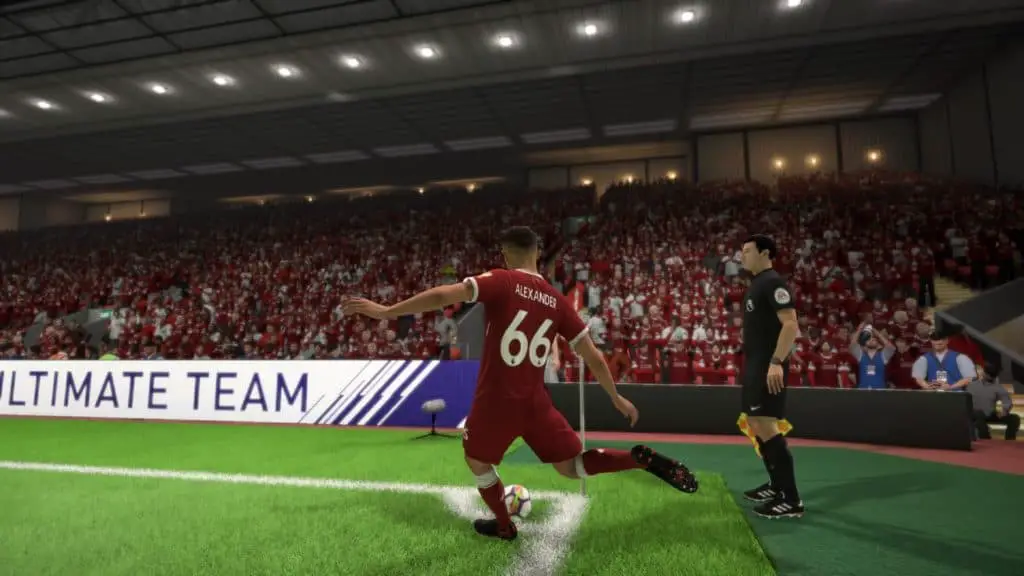 4. Benjamin Henrichs
The second right back on this list that you can trust at left back thanks to his 4* weak foot ability. His stats are very well rounded, even for a 76 rated defender. He's shown promise for a few years now and is the first player on this list with 86 potential. Should be available to purchase but Leverkusen deemed him 'too important' due to their limited squad depth, see if they'll budge.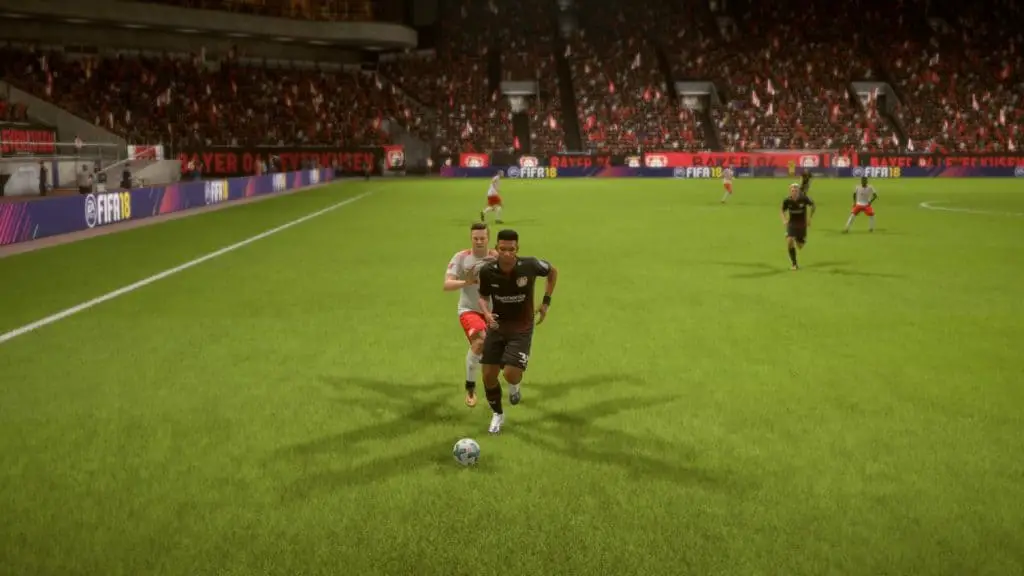 3. Kelvin Amian Adou
Another good all rounder who doesn't really have any stand out stats. His dribbling and vision are a little weak though so worth improving those if you use your full backs in your build up play. The Toulouse right back starts out slightly lower than Henrichs at 73 but can match his 86 potential.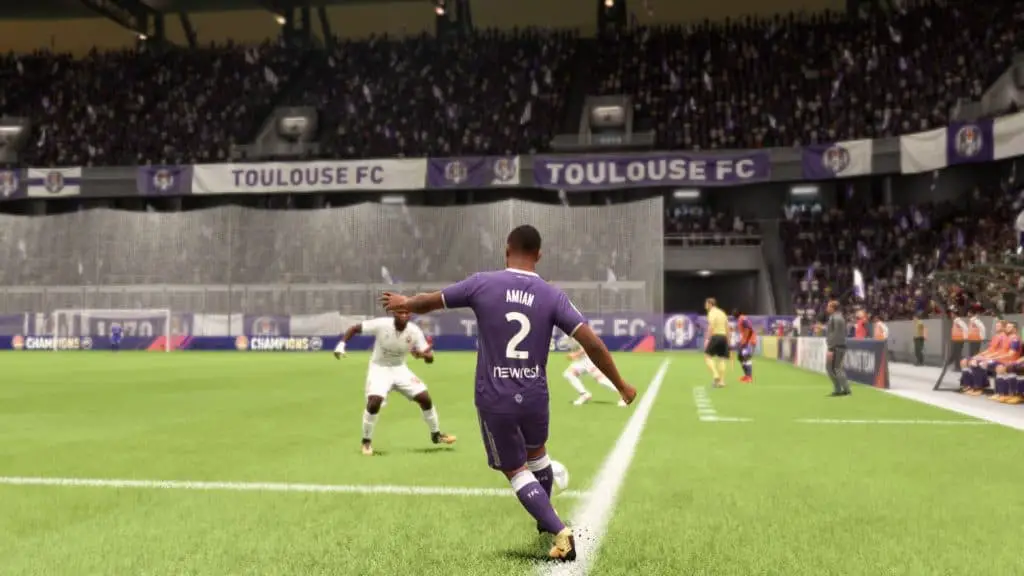 2. Ryan Sessegnon
If you've not heard of him before, Sessegnon will seem pretty uninteresting at 67 overall. However, his insane growth potential means he could one day reach 86 so don't ignore him. His pace and stamina are two highlights, even if they aren't as good as our #1's stats. His twin brother also plays for Fulham at right back. If you don't like the idea of splitting them up, buy both as Steven can go from 50 overall to 75.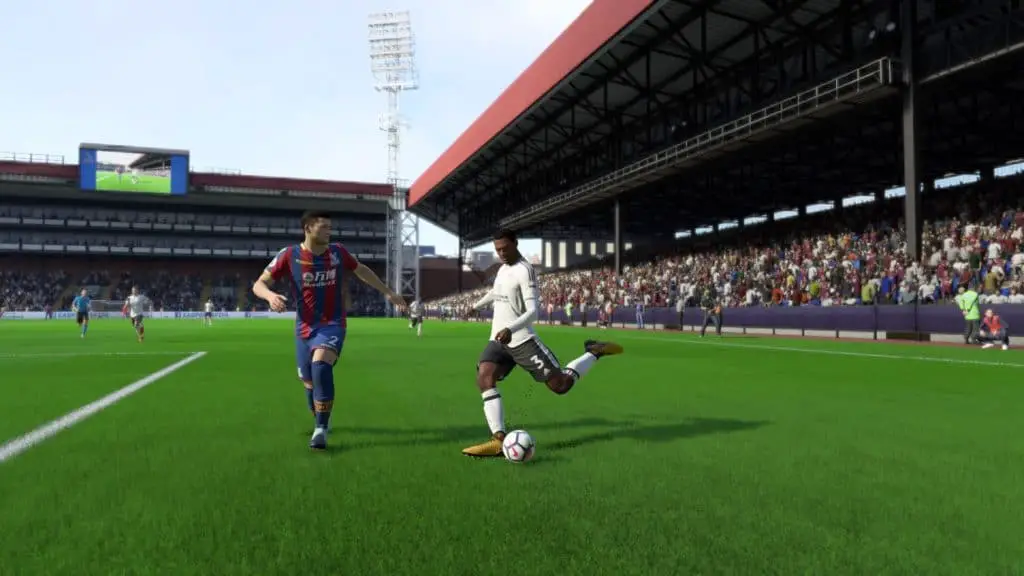 1. Cucurella
Another defender with 86 potential but starts out much lower at 68. His defending needs work if he is to reach that level, but he has excellent sprint speed (89) and acceleration (89) from the beginning. His stamina (88) coupled with his high work rates means he already has the engine speciality. These attributes are highly desirable in full backs and that's why he pipped Sessegnon to top spot.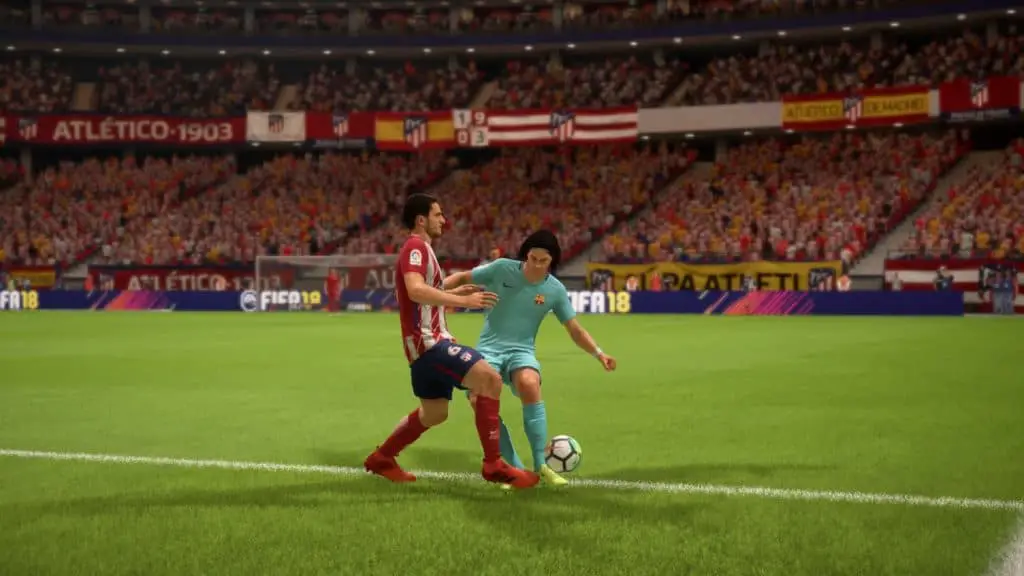 If this list was useful, you might enjoy our other wonderkid guides.