What's New with Loan Deals?
Not too much has changed in FIFA 18. Some of you are finding it very difficult to get your players to agree terms with other clubs. The ability to negotiate the wage split between two clubs seems to be the biggest change in this system.
Signing a Player on Loan
Trying to bring a player in on loan is similar to signing a player in that you have to shortlist them first. Then you can select the Approach option. You might be told that the club isn't looking to loan that player out at that time. If this is the case, you'll want to consider other targets. You can always use the player search option and filter transfer status to 'For Loan'.
Sending a Player Out on Loan
I would be very confident that getting players out is used significantly more than getting them in. This can be explained by more people managing bigger clubs and developing their own young talent.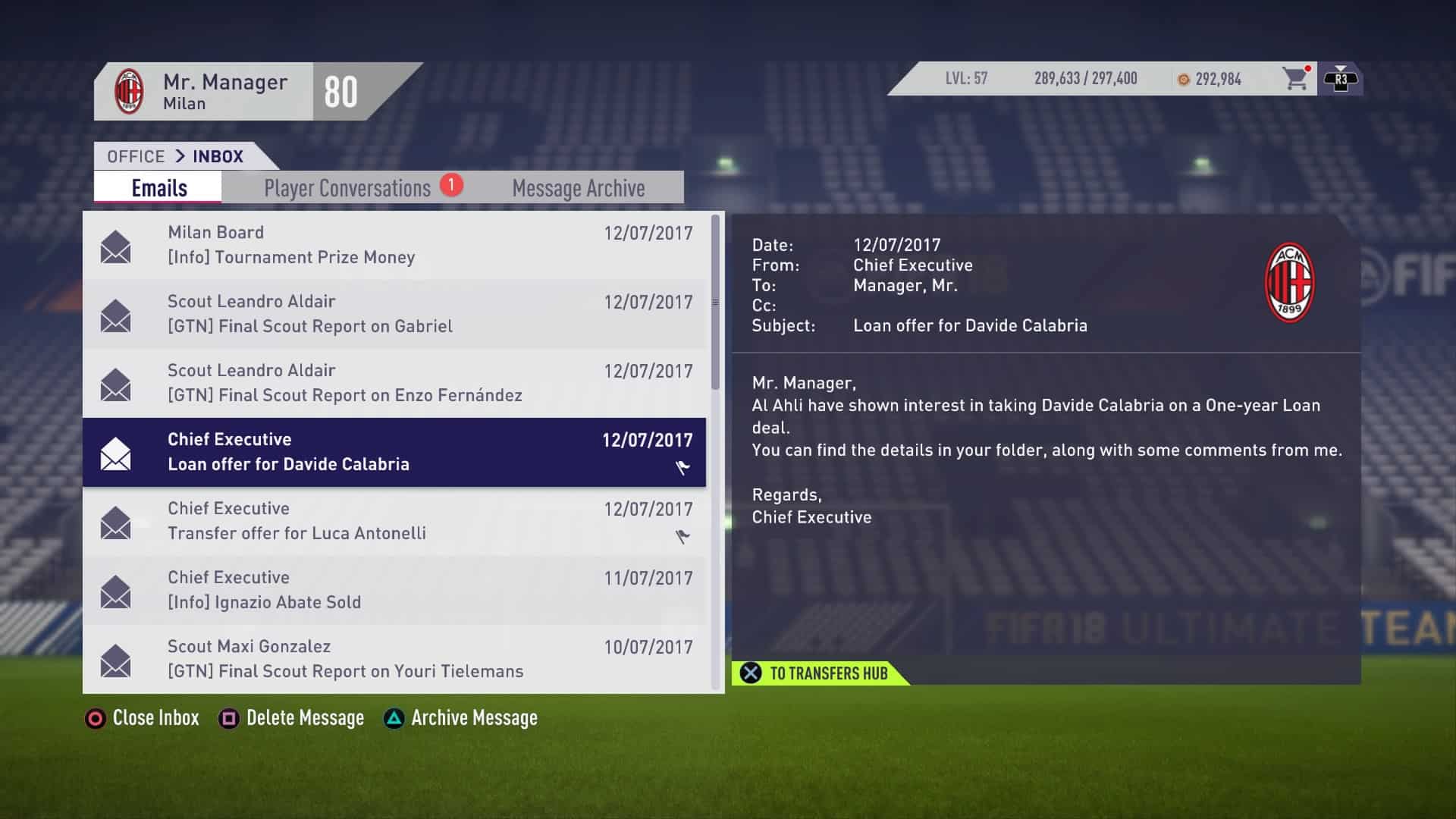 Sending a player to another club is a great way to keep them happy by giving them gametime. With young players it can also help with their development if they are likely to play regularly at a smaller club, rather than sit in the reserves at your club.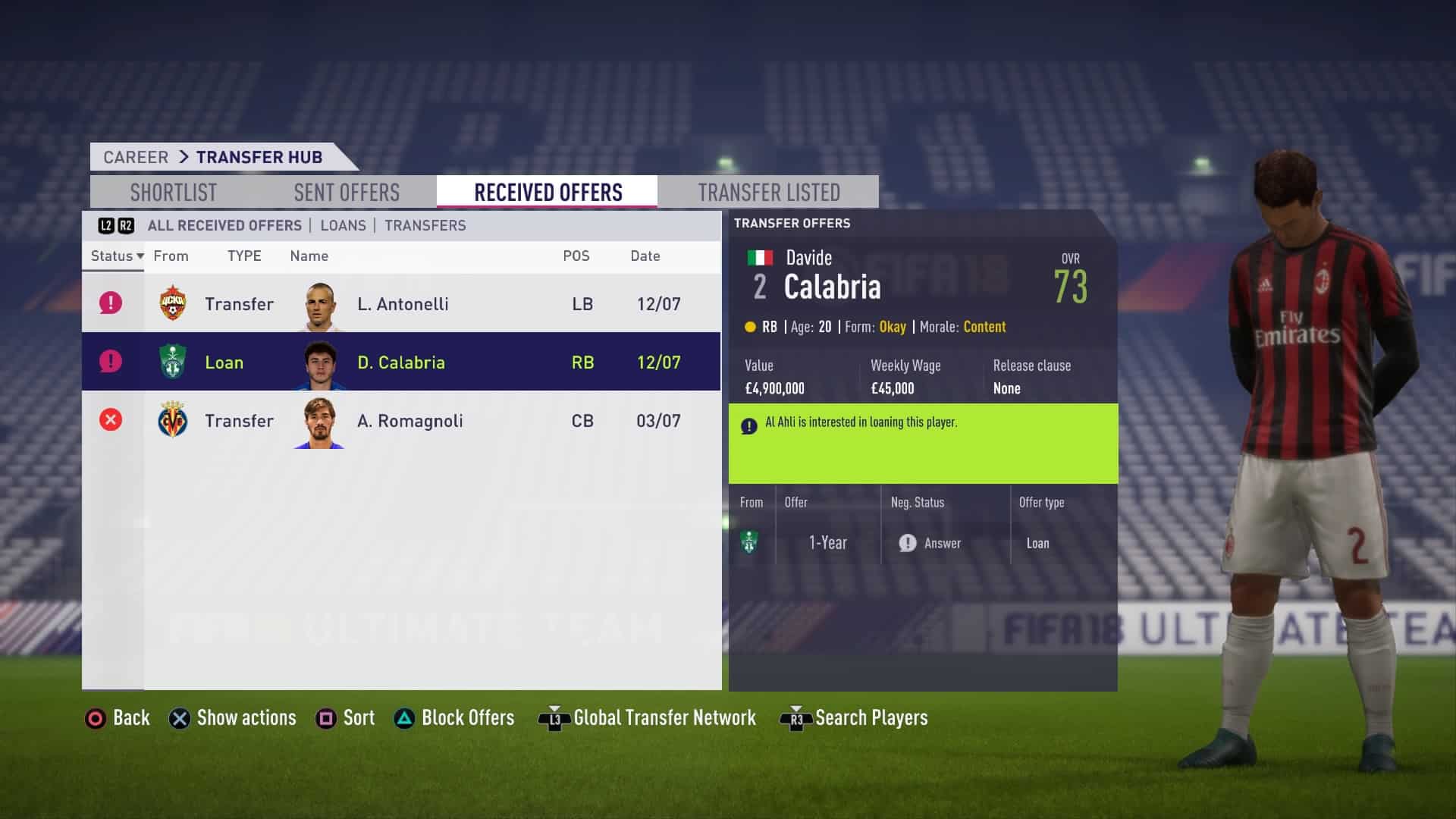 Loan Length
Simply put, there are three options here:
Short term (Half Season)
One Year
Two Year
Your preference will depend entirely on whether the player in question is inbound or outbound. Short team deals are great to pacify an unhappy player or give a young player the chance to grow. Longer term deals can also be useful in this regard but remember the cancellation/compensation fee will increase with the length of the term.
The same goes for bringing a player in, shorter deals give you more flexibility – you aren't tied in to paying high wages for years.
Wage Split
This is a helpful addition for FIFA 18, whichever side of the table you are on. If you're looking to bring a player in, paying a percentage of their wages is more viable than paying the lot. Especially if the player is from a big club that pays very high wages. Conversely, sending someone out can be somewhat easier now if you're happy to cover the majority of a player's salary.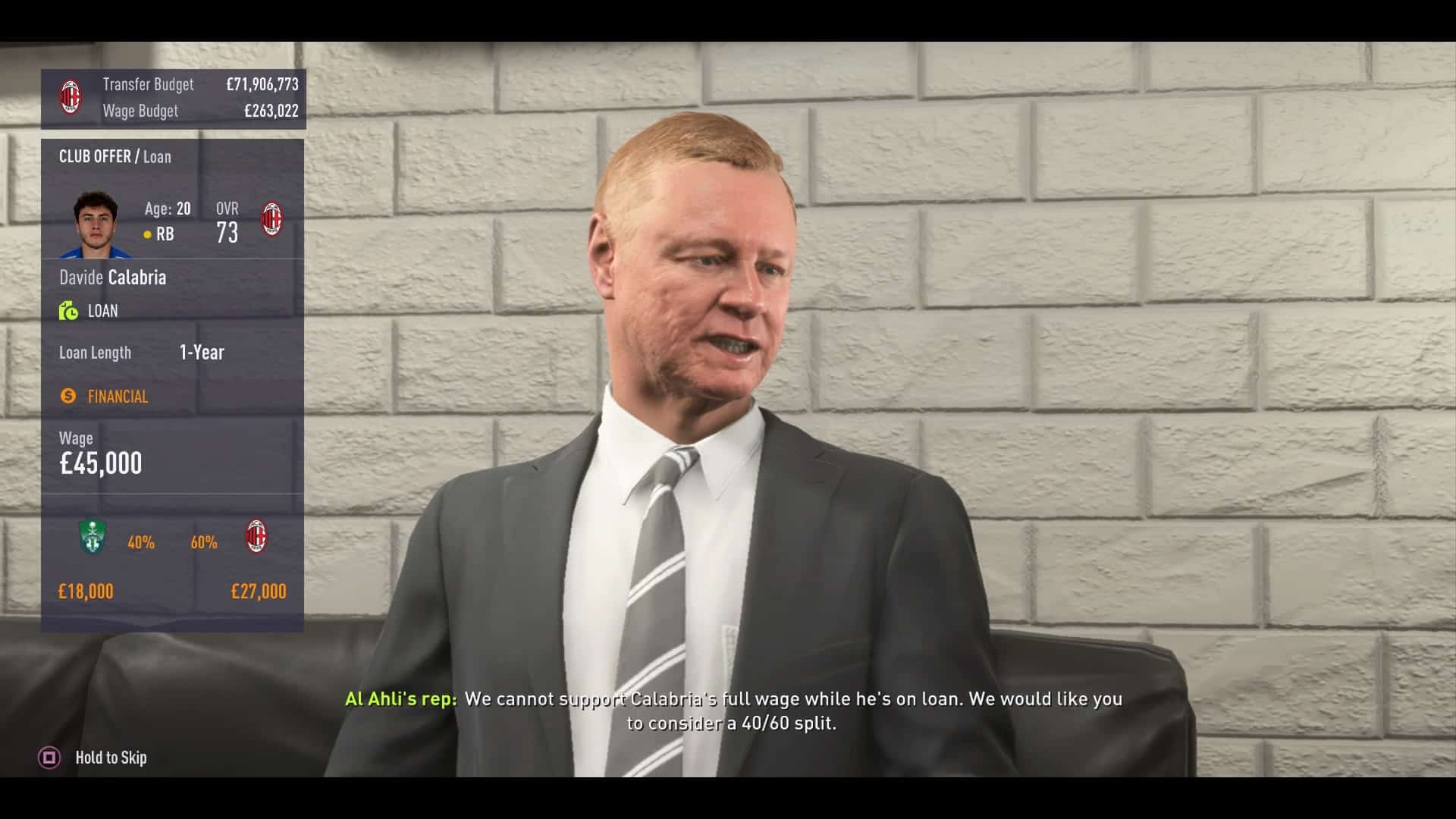 Previous: Contract Negotiations