Best Free Kick Takers in FIFA 18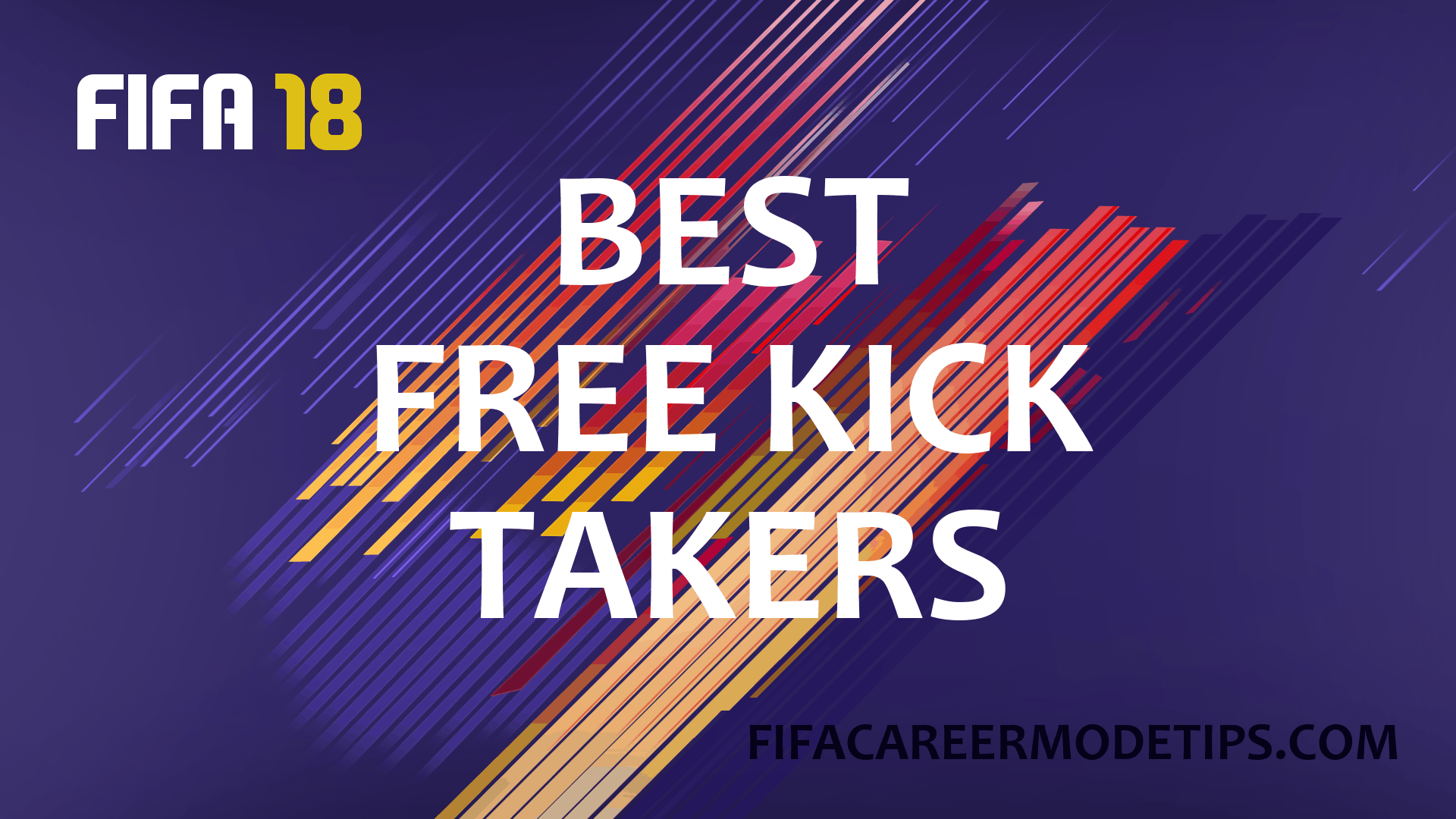 Just like in real life, there are few things in FIFA 18 that are more satisfying that scoring a free kick. It's often a challenge to even win a free kick, when you get one you better make it count. With that in mind I've compiled a list of the top 25 free kick takers in FIFA 18. This list is based on a custom ranking system using the three key attributes; Free Kick Accuracy, Curve and Shot Power.
25. Rasmus Elm
Kicking off our list is Kalmar FF's Swedish midfielder Rasmus Elm. With free kick accuracy of 85 and 85 curve, his stats are great for a 75 overall rated player. His 78 shot power isn't phenomenal but his accuracy and curve stats make him very reliable inside 25 yards. At 29 he's not really one for the future but could be a solid squad player for your team.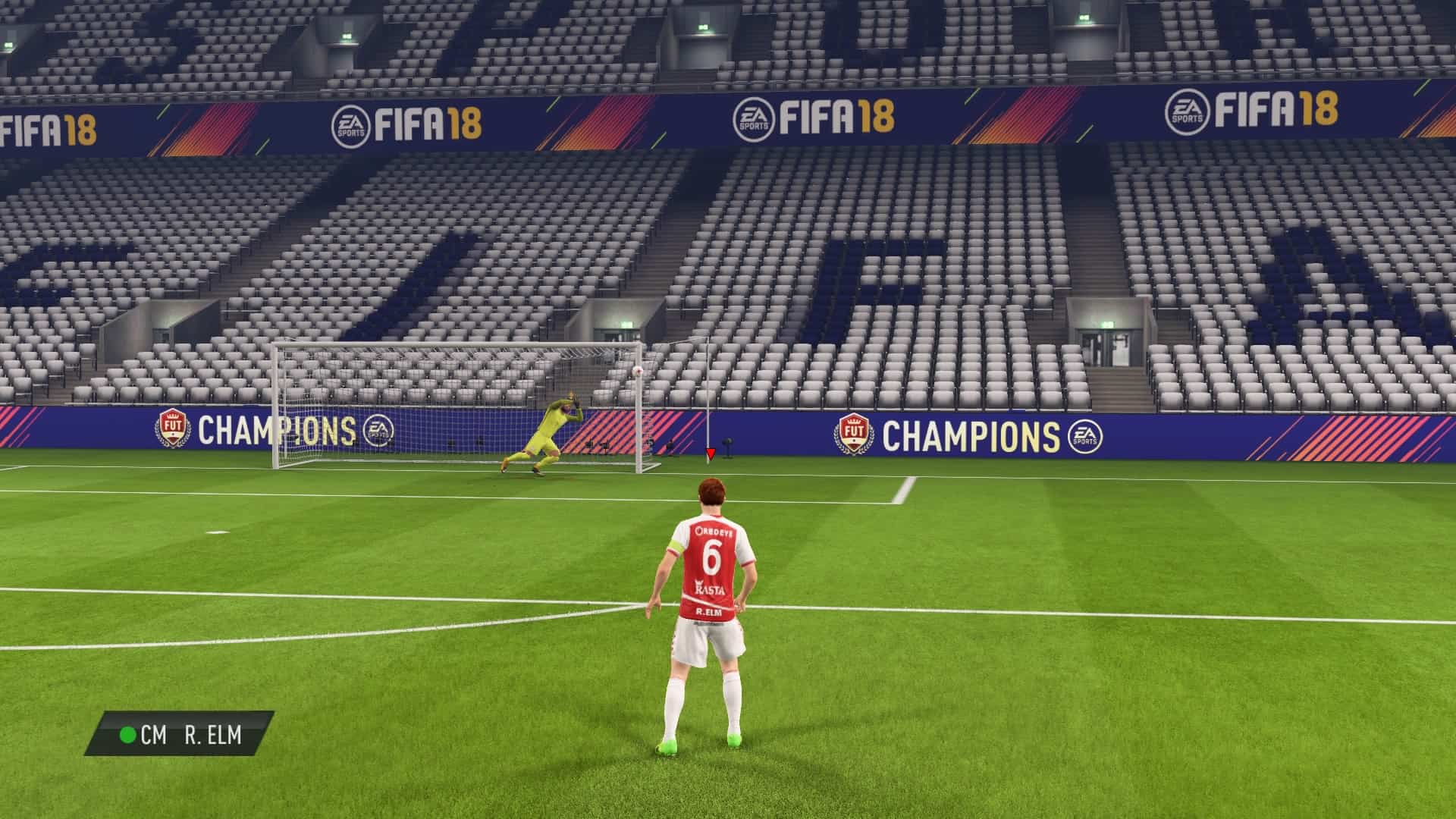 24. Balazs Dzsudzsak
With 85 accuracy and 84 curve, he'd be below Elm in our ranking if not for his 84 shot power. Dzsudzsak plays for UEA club Al Wahda FC, but their absence from the game means he is conveniently a free agent. At 30 years old a 78 rated player with four star skill moves and weak foot ability could be a smart addition to your club. Bonus: He's also a left footer.
23. José Sosa
Currently on loan at Trabzonspor from Milan, Sosa creeps into 23rd place here mainly for his ability to curve the ball (86). His accuracy is still very good at 85 but his 79 shot power lets him down a little. Another option to consider for close range free kicks though. If you're not playing as Trabzonspor or Milan and are thinking about waiting around for him, be aware he is 32 in game so could start to decline (depending on how the game handles that this year).
22. Yaya Touré
He's scored some pretty special efforts during his time with Manchester City so it's not hugely surprising to see him make our list. Another player who is getting on a bit but still has great stats. His accuracy is very good at 86 and his 82 curve ability should see the ball around most walls. While I've not weighted shot power too heavily, his 86 rating can come in handy – I know lots of you are power free kick fans.
21. Selçuk İnan
At 32 years old, İnan might be dismissed by many career mode players as 'too old' but this list proves that the ability to strike a dead ball doesn't disappear with age. Starting with shot power, a rating of 80 is solid, if not spectacular. His curve ability is slightly better at 83 but the number that gets him into this list is his 87 FK accuracy.
20. Lasse Schöne
Don't be misled by the Ajax midfielder's 77 overall rating, his dead ball stats are impressive. His 86 FK accuracy is very decent to start with, 85 curve and 83 shot power push him ahead of the previous contenders – a good all-rounder.
19. Christian Eriksen
While he's currently going through something of a set piece dry spell for Spurs, his free kick ability on FIFA has remained steady. Just like last year, his 87 FK accuracy and 85 curve make him deadly from most areas outside the box. His shot power has actually increased to 80 this year (was 78 last year), so that's an improvement at least. His overall rating has increased to 87 this year but his potential of 91 makes him an irresistible option for career mode this year.
18. Keisuke Honda
Honda is well known for his impressive set piece ability and this has been reflected in FIFA for years. He's currently plying his trade in the Mexican league for Pachuca but could be a great option for your team – especially if you're in need of a left footer. Excellent curve ability at 86 as you would expect for Honda, while his 86 accuracy is just below Eriksen's. However, his 84 shot power makes him a little more versatile.
17. Gareth Bale
The Welsh Wizard is very adept at set pieces and watching his 'knuckleball' technique is just wonderful. Solid accuracy at 85 and his curve ability is even better at 86. What pushed him up to 17th place this year was his 91 shot power, not quite the highest in the game but comfortably highest on this list. He's also a leftie, but I'm sure I don't need to tell you that.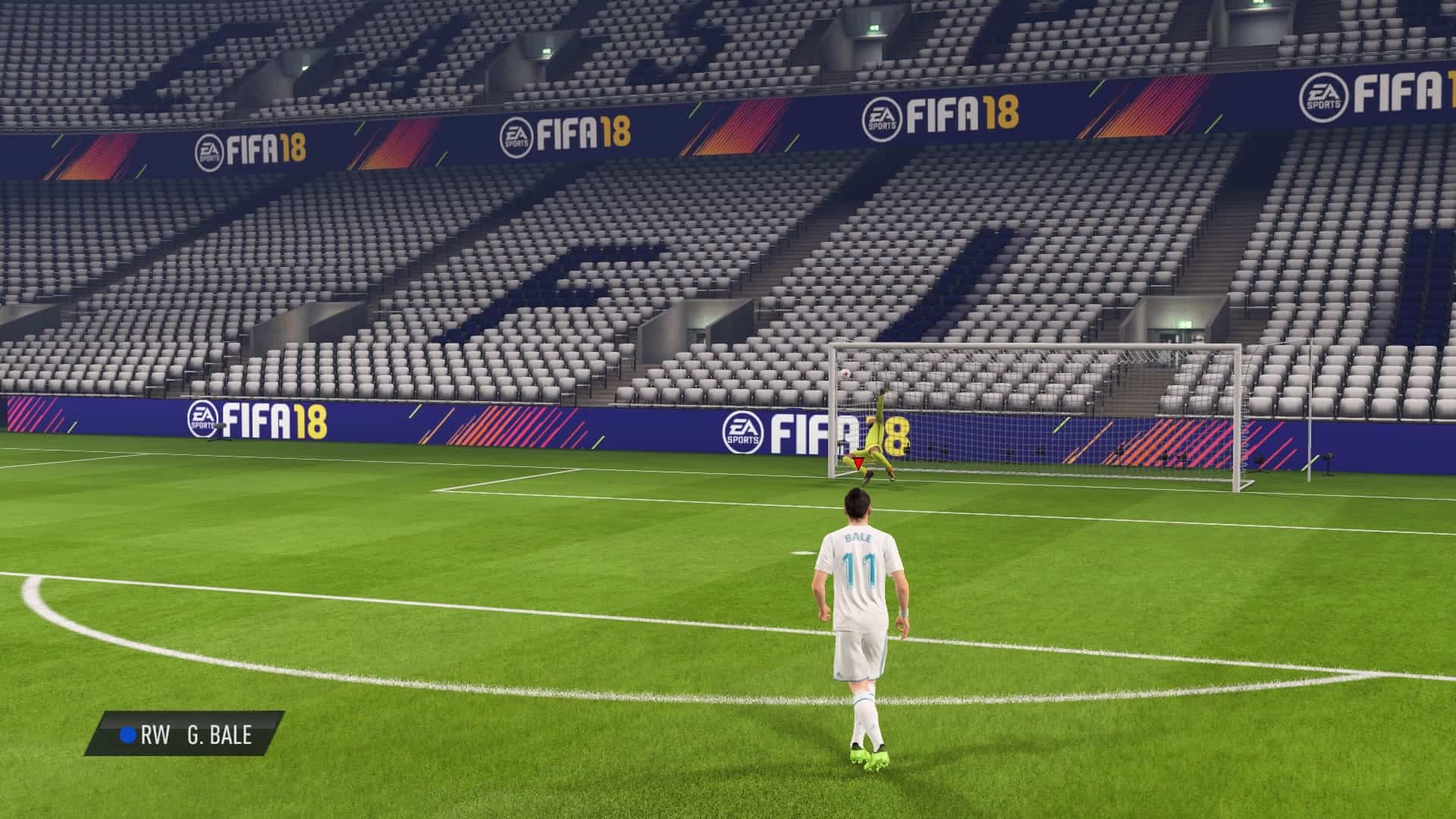 16. James Rodríguez
Another leftie, and great all round stats for the Colombian. FK accuracy of 86, 87 curve and 86 shot power are not to be sniffed at. 86 OVR currently but his 89 potential means those numbers could easily go up. The only issue with him is that he's currently on a two year loan deal. So unless you're playing as Madrid or Bayern, you're not going to be able to get your hands on him until 2019.
15. Anderson Talisca
Another young player with bags of potential (84, he starts out at a respectable 79), Talisca could be a great addition to your club for the next few years. Left footed and boasting 86 curve, 84 shot power but most importantly 87 FK accuracy – this is the reason he edges in front of Rodríguez. Currently on loan at Beşiktaş from Benfica.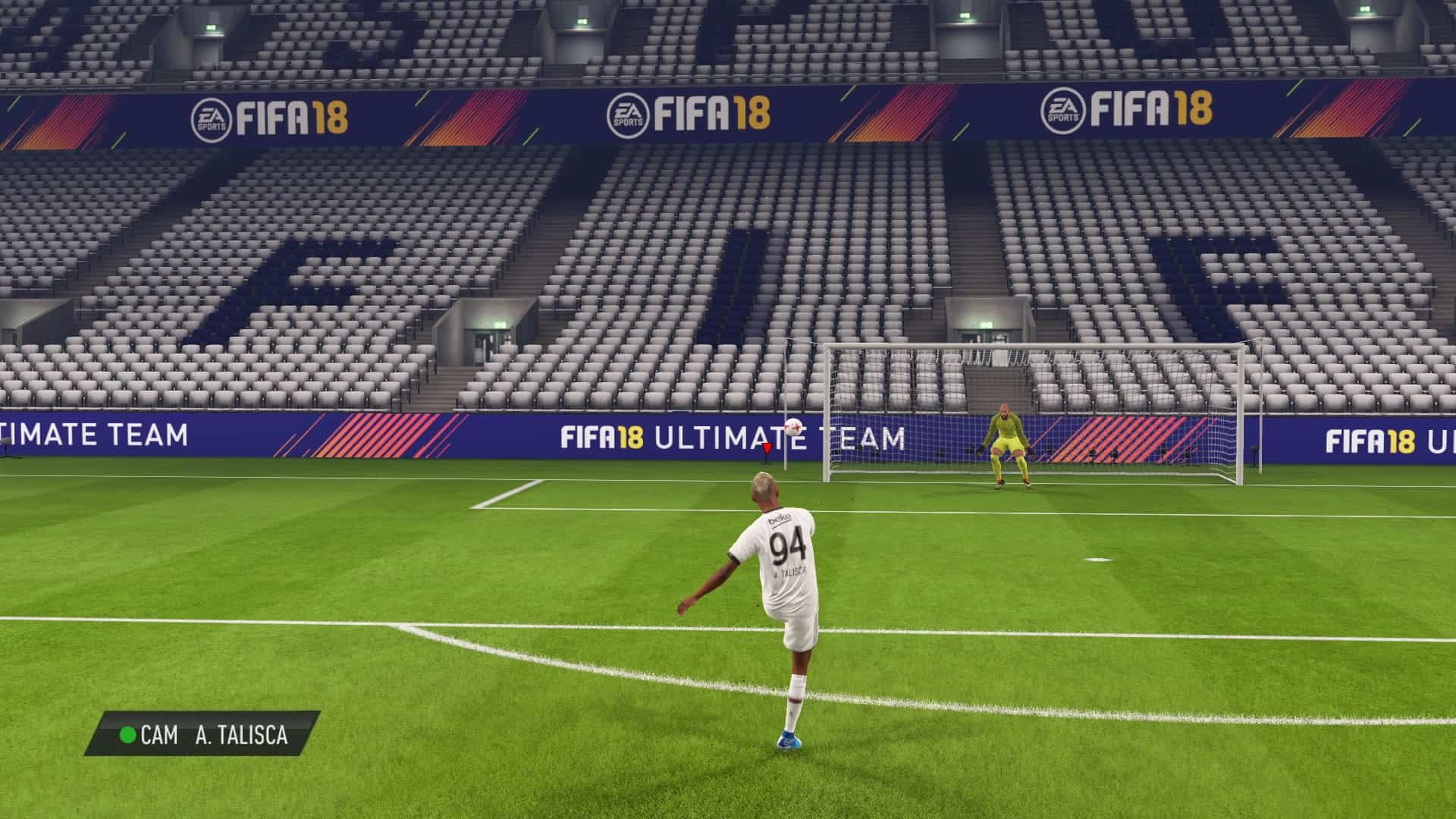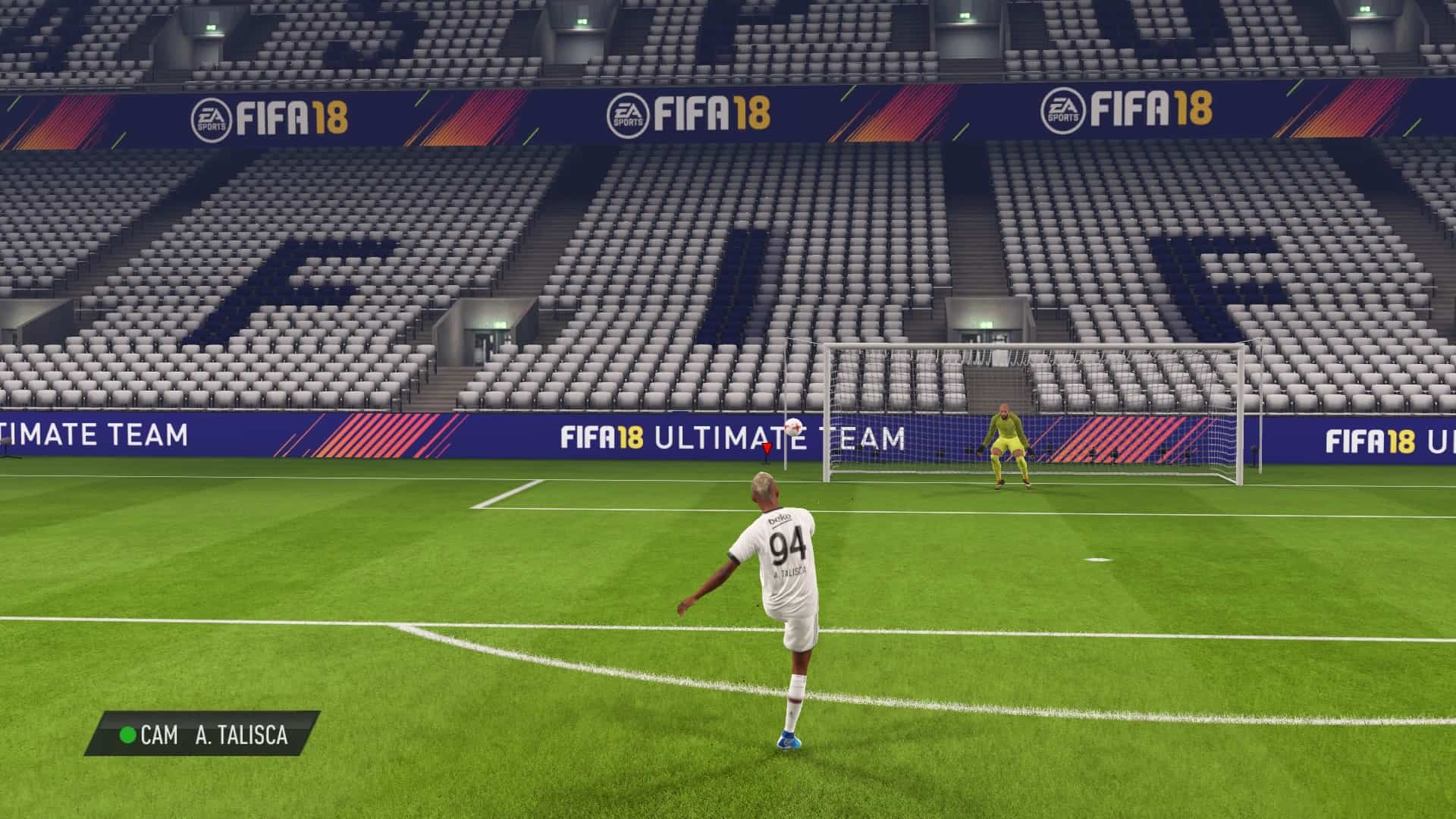 14. Wesley Sneijder
Always a name that comes up when debating players that never quite lived up to their potential, Sneijder still has bags of technical ability and this is reflected in his stats again this year. His 86 FK accuracy and 86 shot power means fiercely driven shots that regularly hit their mark. Add 88 curve ability into the mix and you can deceive even the best goalkeepers. Even though he is 33 at this point, a 83-rated CAM could be a great addition to most teams – as long as you're not too reliant on pace.
13. Shunsuke Nakamura
Probably not a name you're familiar with. Probably because he's 39 years old and is only rated 71 overall. For those of you that haven't already skipped to number 12, his shot power is pretty average at 79 but 88 FK accuracy and 87 curve is pretty incredible for a player of his overall rating. Providing you're not managing a top side, Nakamura could be a great option from the bench.
12. Marvin Plattenhardt
In my opinion, Plattenhardt is one of the most interesting options on this list. Currently rated 78 but he has the potential to grow to 80 (or more), so a great option for a lot of mid-high level sides. His 79 shot power isn't anything special, but 85 curve is great and 89 FK accuracy is even better. The cherry on the top? He's a full back, which means he's more likely to be on the pitch for the full 90 minutes compared to attacking players that people tend to sub more often.
11. Mehmet Ekici
The Turkish playmaker's lowest stat of the three that we are focusing on is his 85 shot power. After that you should be interested in not only his 87 FK accuracy but also his 88 curve ability. That's the highest curve rating on the list so far (tied with Wesley Sneijder). At 27 years old he's not exactly one for the future but shouldn't start declining yet either.
10. Memphis Depay
Blistering free kicks were part of the reason Depay looked like such an incredible player back in the Eredivisie. After a disappointing stint in the Premier League for Manchester United, he's currently trying to get his career back on track at Lyon. If you've ever seen him strike a dead ball in real life you know that accuracy and power should be his two strengths, they both come in at an awesome 88. In comparison, his 85 curve ability will look a little low but is still very good. Currently 79 overall but a potential rating of 84 could see these stats rise even higher.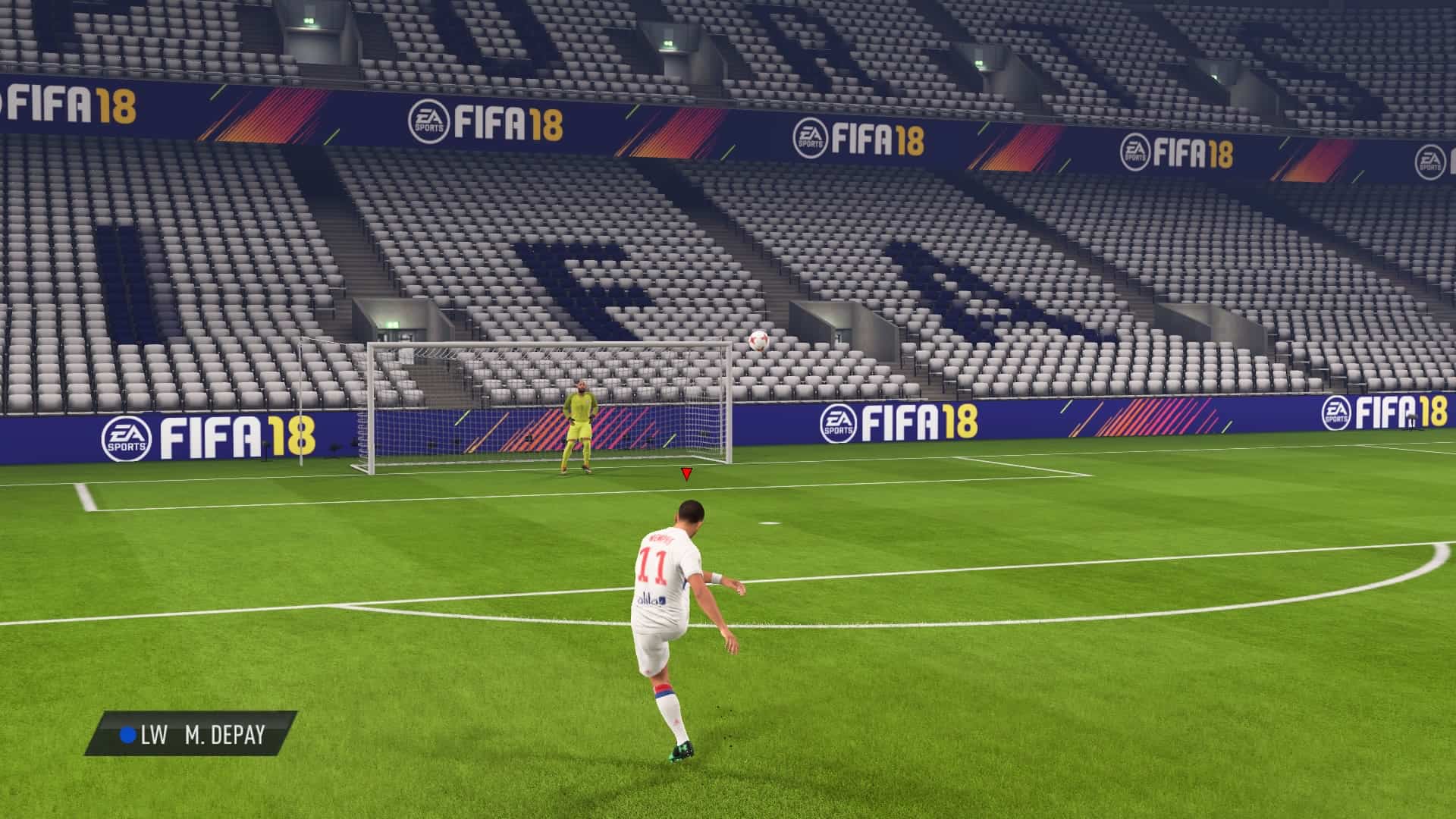 9. Sebastian Giovinco
The ex-Juve man has been with Toronto FC since 2015 and even at 30 years old, still possesses some great all round stats (including pace). His 79 shot power might be a turn off for you if you prefer the power free kick. However, his 89 FK accuracy and 86 curve make him a menacing opponent when standing over a set piece.
8. Sejad Salihović
If you're willing to sacrifice FK accuracy a little for better all round FK stats, Salihović might be your man. His 87 accuracy isn't quite as impressive as Giovinco's, but his 89 curve ability is fantastic. He's also better at powering the ball into the net with a shot power ability of 85. He's no spring chicken, but whisking him away from the Bundesliga could be a good idea for a mid level side.
7. Gylfi Sigurðsson
The iceman cometh. After finally moving from the Liberty Stadium to Goodison Park, his set piece stats have improved slightly on last year. Although his 82 shot power is the least exciting of the three, 89 accuracy and 87 curve make him a very effective free kick specialist. You might also notice that the 83 potential he had last year is now gone, but he could still conceivably exceed that.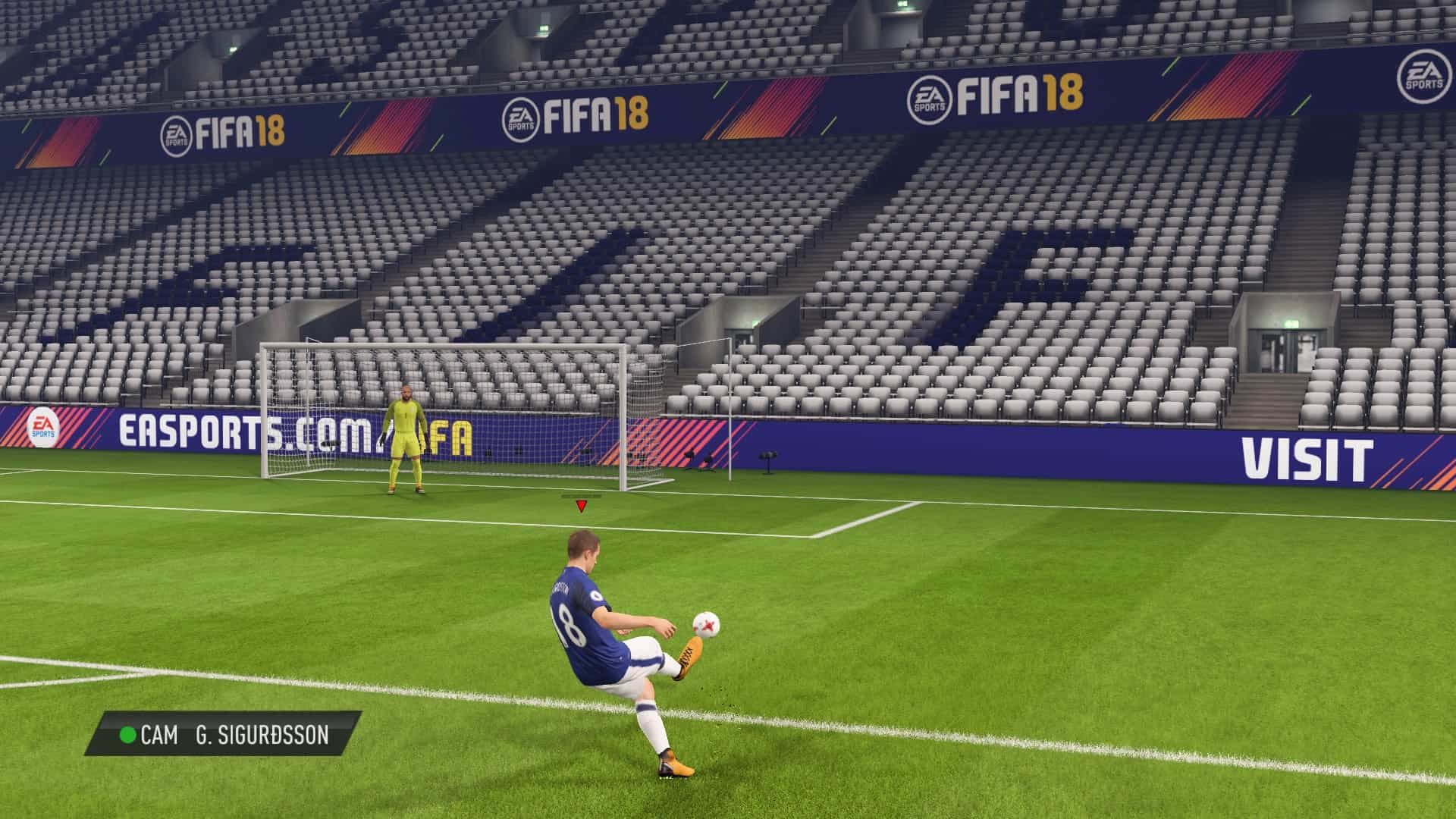 6. Miralem Pjanić
The Juventus midfielder is the first player on this list whose accuracy rating exceeds 90, his is 91. This is always the number to get excited about. Hitting the woodwork or having your shot saved isn't great, but seeing an effort fly high and/or wide is just depressing. At least with the former there's always a chance of a rebound. His curve ability is also good at 86, even if 78 shot power is a little disappointing.
5. Daniel Parejo
After telling you that FK accuracy is the most important, Parejo might seem like a step back with only a 90 rating. His 87 curve and 86 shot power is the reason he's above Pjanić in this list. Side by side, +1 curve and +8 shot power more than makes up for -1 FK accuracy in my opinion. At 82 overall, he could be a smart transfer if you can convince Valencia to part with him.
4. Lionel Messi
A player who needs no introduction. A 90 FK accuracy rating might make you question why he's ahead of Pjanić, but he also has 89 curve and 85 shot power. He'll always be the superior option in career mode, even if it would take a huge offer to get him away from Barcelona. Not to mention the insane wage demands.
3. Dimitri Payet
Now found in Ligue 1 after forcing a move back to Olympique de Marseille. Payet is another player that has probably already reached his peak, but you might not care after seeing his stats. Don't be too disappointed by his 78 shot power, you'll get over it. FK accuracy of 91 and 80 curve is a fair representation of the man's outrageous set piece ability.
2. Andrea Pirlo
No Pirlo, No Party. Do you even care if he's 38? Truly a master of free kicks over his fantastic career, head over to YouTube for proof if you're a bit young to remember. He won't be splitting the crossbar in half with his 75 shot power, but precision is where he excels. His 93 FK accuracy and 92 curve is just incredible, more than enough to have defensive walls shuffling in anticipation.
1. Hakan Çalhanoğlu
Finally we arrive at #1 – Mr. Hakan Çalhanoğlu. After a three year stint at Bayer Leverkusen, he moved to AC Milan this summer. Only 23, rated 79 overall and with a potential of 83 – he represents a very attractive option in career mode. Equalling Pirlo's impressive stats of 93 FK accuracy and 92 curve, he edges it on age/potential anyway. However, shot power is still useful in a lot of situations. His 87 rating rounds off his stats and makes him the number one free kick taker in the game.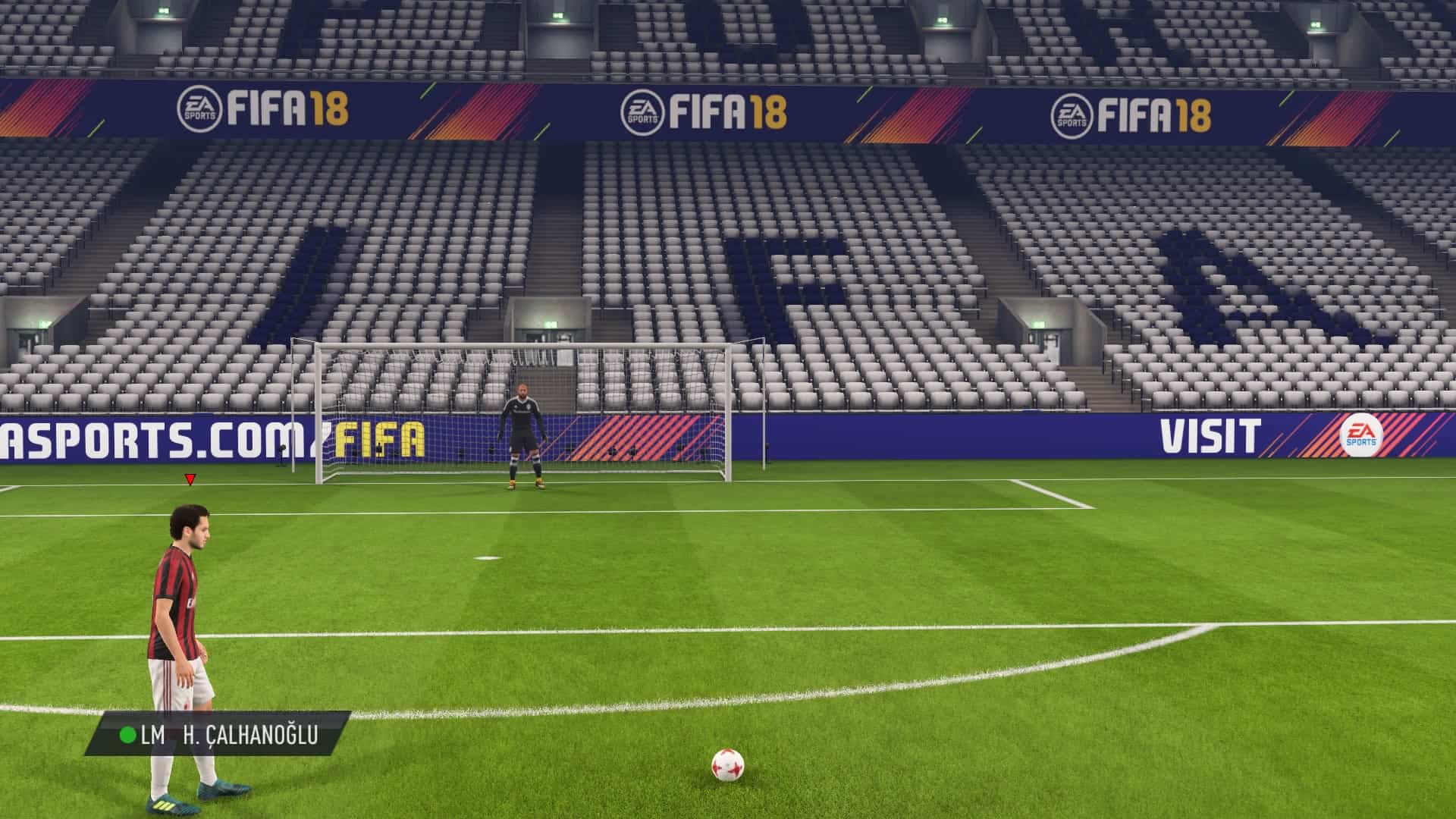 Top Free Kick Takers: Closing Thoughts
I must say I was surprised to see Ronaldo's stats means he's some way off being included on this list. He's not bad at free kicks, it just feels strange. Especially considering you take a free kick with Ronaldo the first time you boot the game up. Of course there will be other players that can grow (or be trained) into better FK takers. Perhaps I'll save that for another post if there is enough interest.