How to Edit Player Appearance in Career Mode on FIFA 18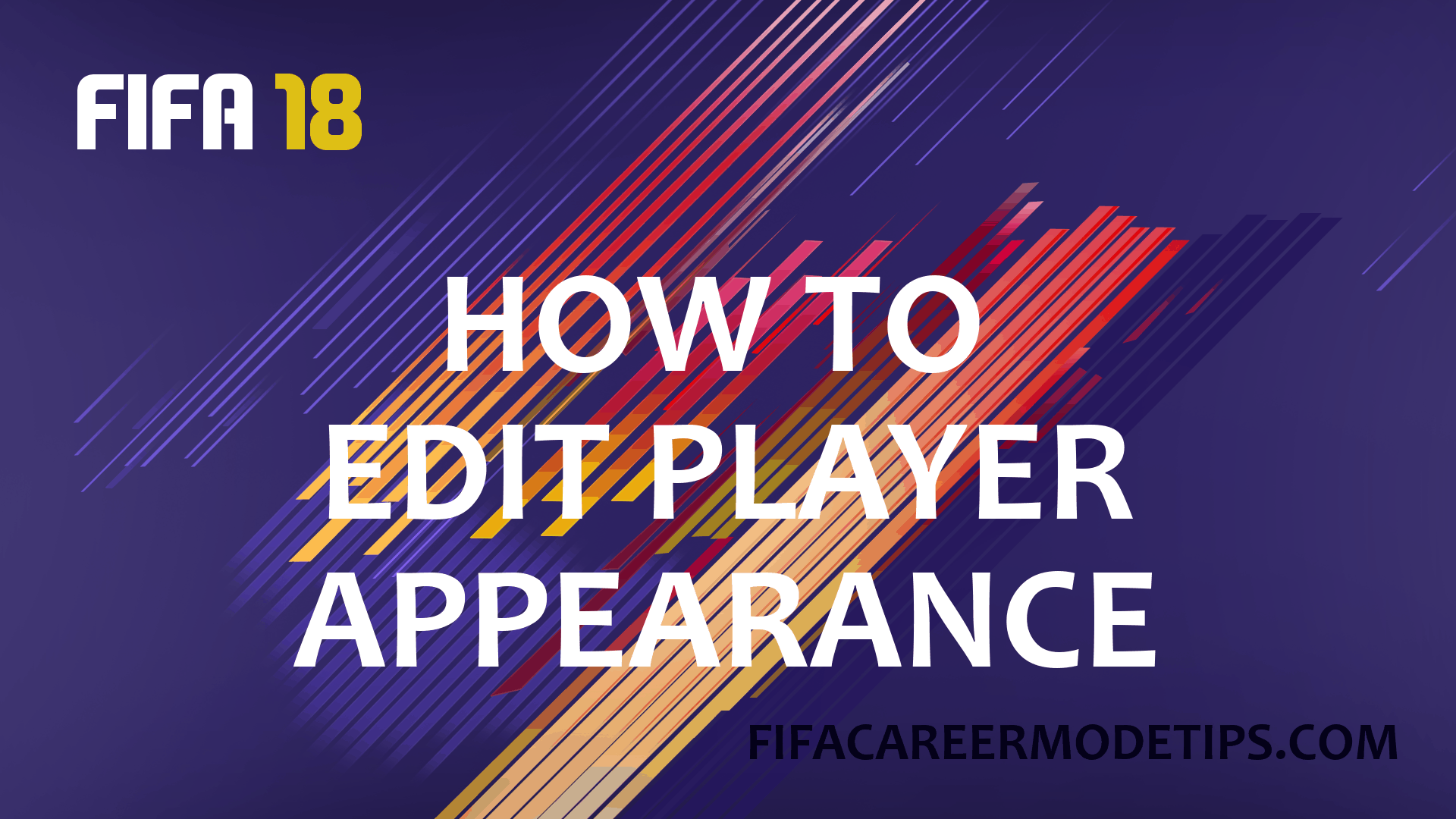 One of the reasons that FIFA continues to be successful year after year is the realism. Just to clarify, I'm talking about the official licence that allows FIFA 18 to use real player names, likenesses and so on. Of course this doesn't apply to players who haven't had their faces scanned by EA and generated youth players, but there's not much we can do about that.
This option has existed for a while and I always thought it was quite pointless. Until I started signing players with small details in their appearance like wrist bands. The clearest example I can give is from FIFA 17, when I started a career mode as Tottenham Hotspur and signed Renato Sanches from Bayern Munich. If you signed him on last season's game then you'll know he was glorious in a central midfield role. However, he had red gloves. Absolutely fine while he's in a Bayern kit but once I signed him, it stuck out so badly.
Personally I think this issue could be avoided if accessories were automatically switched any of the club's key kit colours. You might not need to change it manually, but also the choice of colours would be better. I've listed them below but lets just say the colours available for gloves and wrist accessories are pretty poor.
How to Edit Player Appearance
1. Unlock the Ability to Edit a Player
Editing a player's appearance isn't possible right away. For some reason, EA have decided that this ability should be unlocked manually. To do this, you'll need to open the EASFC Catalogue (It's R3 on the PS4). There are lots of options here so make things easier for yourself by filtering to Career. Scroll down and eventually you'll find 'Edit a Player in Career Mode'. Providing you have enough EASFC Points you'll be able to purchase this option.
2. Locate the Menu
Once you've unlocked the option, go to the Squad tab in career mode. In the bottom right corner, the Edit Player tile should now be unlocked and accessible. Select this option.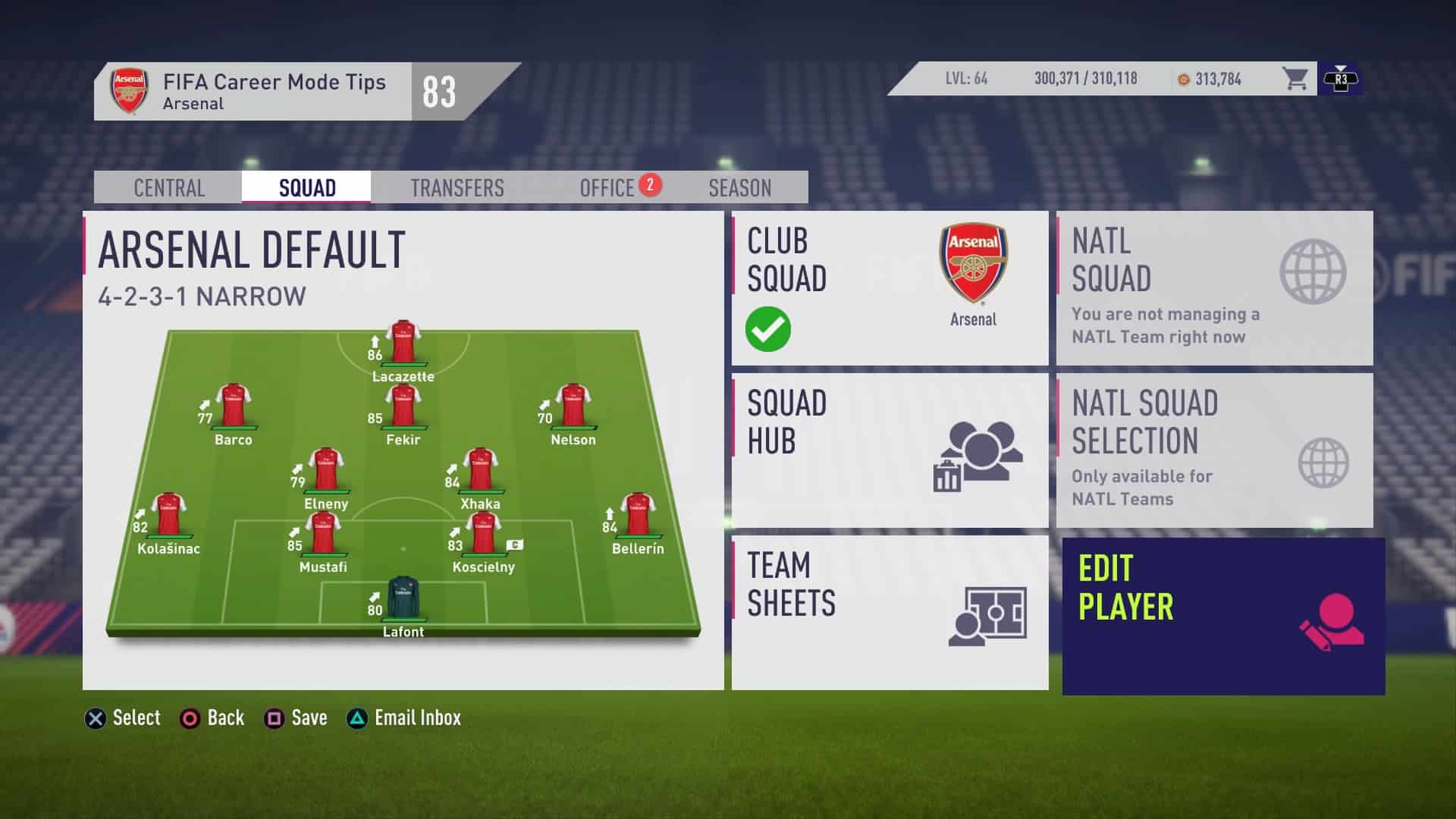 3. Make Changes
There's a list below of all the different options you have to edit player appearance. Make your intended changes and try not to change anything else. If you do, just go Back and start again.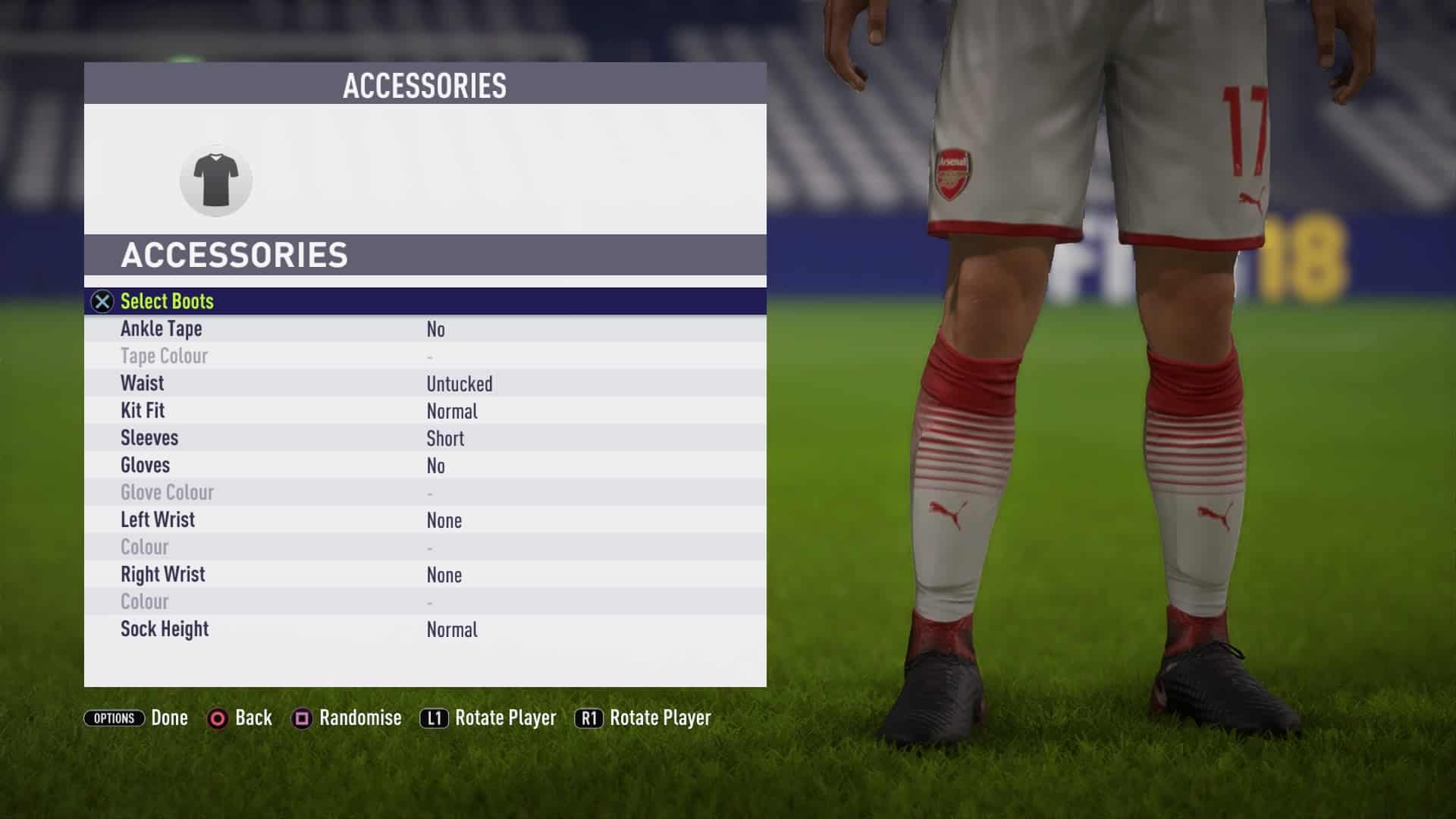 4. Save
Once you're happy with the changes you've made, choose 'Done' (The OPTIONS button on PS4). Then when you're back in the main menu of career mode, save the game.
What Can You Edit?
Boots
I won't list all the possible brands and styles here as there are many. Also there are additional boots that can be unlocked.
Ankle Tape
Available in White, Black or Grey.
Waist Style
Whether your shirt is tucked into your waistband or hangs over it.
Kit Fit
Normal
Tight
Team Default
Sleeves
Short
Long
Undershirt Only
Undershirt & Turtleneck
Gloves
Available in White, Black, Blue, Red, Yellow, Green, Orange, Purple, Brown, Pink, Burgundy, Light Blue and Navy.
Wrists (Both)
None
Sweat Band
Bracelet
Tape
Boxing Tape
Available in White, Black, Blue, Red, Yellow, Green, Orange, Purple, Brown, Pink, Burgundy, Light Blue and Navy.
Sock Height