How to Change Kit Numbers in FIFA 18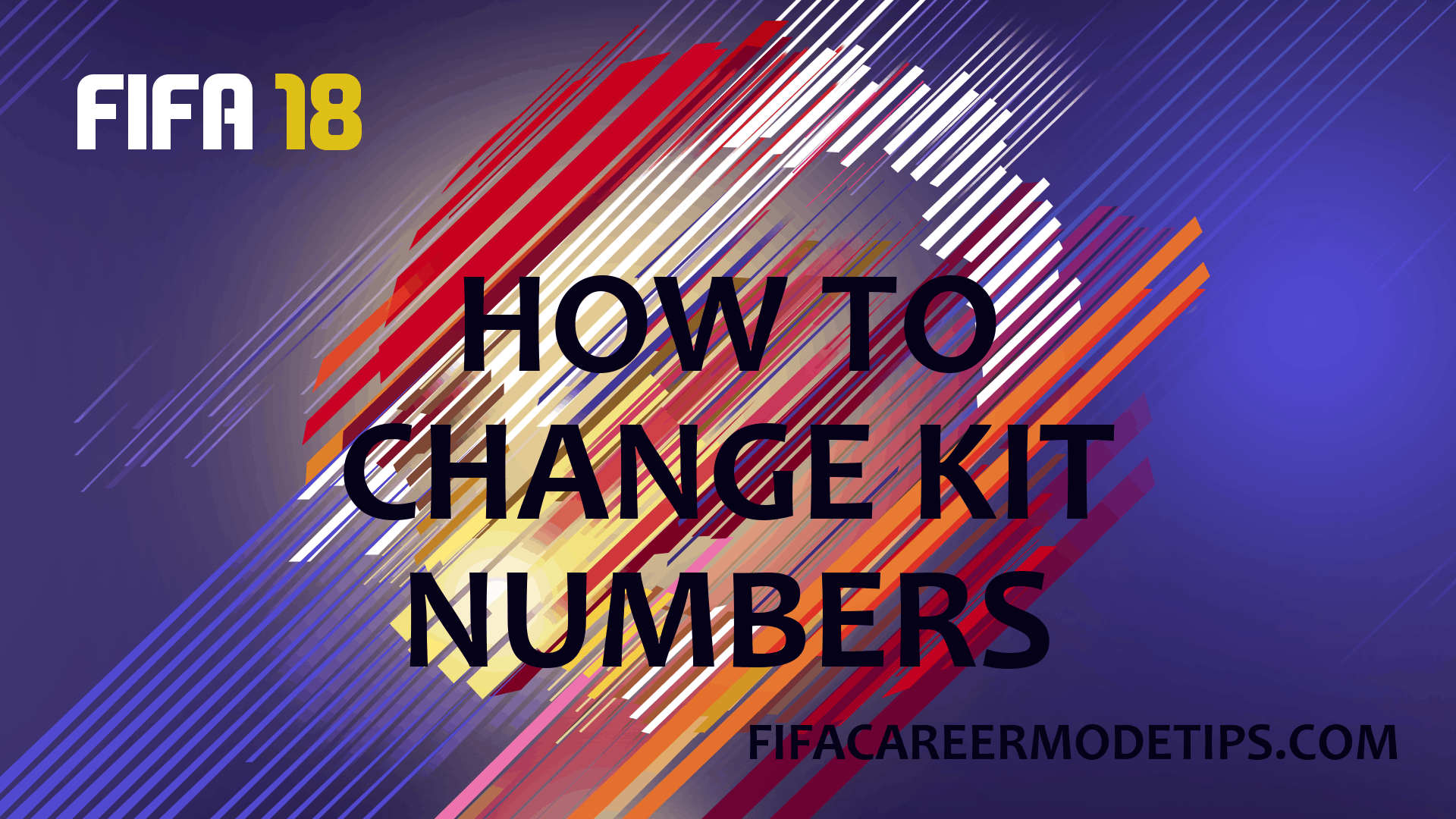 One thing that always makes me laugh about Career Mode is how invested we get in the small details. If like me, you enjoy keeping your career modes as realistic as possible, then FIFA's automated kit number choices will surely baffle and frustrate you. It tends to just give players the lowest available number that is 'relevant' to their position.
You might just want to keep your youth academy players away from the low numbers until they've fully matured, purely for reasons of realism. Alternatively, you might want the numbers to accurately reflect your starting XI and their positions (scroll to the bottom).
It's fairly easy to change kit numbers in FIFA 18, but I'll run you through the steps:
1. Squad Tab
Inside Career Mode, navigate to the Squad Tab.
2. Squad Hub
From here, find the Squad Hub tile and select in.
3. Player
Next, find the player whose number you'd like to change and select them. Inside the drop down, the middle column is Squad Options and at the bottom of the list you'll find the Change Kit Number option.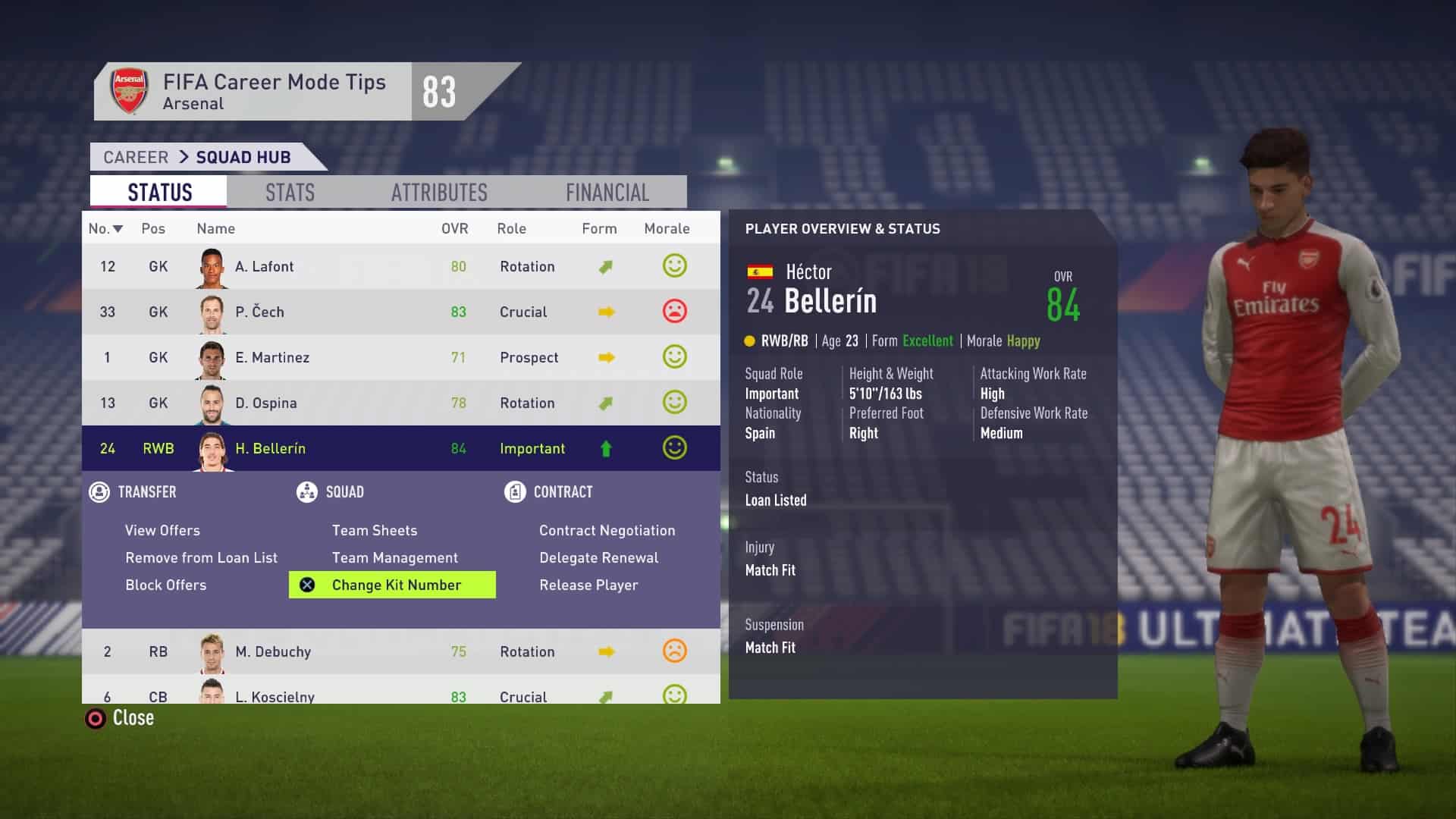 4. Select New Kit Number
In FIFA 18, the interface for kit number management has been improved. You'll now see the number displayed on the back of a shirt. Move left or right to find the kit number you'd like to give to your player. If another player in your squad already has that number, their name will be displayed in the grey box, along with the number they'll be switched to should you confirm the change.

5. Advance and Save
Once you're happy, simply Advance (with X/A) and then go and save your game. You've just changed a kit number, easy as that.
Traditional Kit Numbers
As I mentioned above, you might want to change your squad numbers to keep them more 'traditional'. The list below will give you an idea of what numbers are typically (but not always) associated with a position. Bear in mind that this applies most directly to a 4-2-3-1 or 4-4-2, you'll have to use your imagination if you're using an alternative formation.
1 – Goalkeeper
2 – Right Back
3 – Left Back
4 – Right-sided Centre Back
5 – Left-sided Centre Back
6 – Defensive Midfielder
7 – Right Winger
8 – Central Midfielder
9 – Striker
10 – Attacking Midfielder
11 – Left Winger